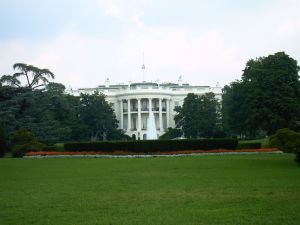 Summary: Patent trolls, which are only a small part of the patent problem, are trying to challenge initiatives that fight them, led by monstrous troll Intellectual Ventures
The world's biggest patent troll, the Microsoft- and Gates-backed Intellectual Ventures, is getting desperate to classify itself as something other than patent troll because of coming changes that are supposed to stop trolls. This one troll alone will spend $1 million lobbying the government and Joe Mullin says that this "World's biggest "patent troll" has grown to 800 employees, 70,000 patents."
Steph, the
Troll Tracker
,
comments about this troll
. She does not think that much will change:
I'll absolutely grant that the SHIELD Act is not going to do much good. It's rare that I agree with a troll, but I'm woman enough to admit it when it happens. Kudos for recognizing that legislation isn't the panacea (whose got a thesaurus now, huh?) we want it to be.

One thing I intensely dislike is when people use the "but the other guy is worse" excuse for their own poor behavior. Bad behavior is rarely relative. This is the approach IV is talking about here.
What needs to be widely recognised is that the patent problem is not the troll problem, it is a lot more than that. Here is a
new article
which puts it in perspective. Bear in mind that some trolls serve large companies, but the opposite is not true, so the figure below might actually be lower than 20%.
Patent trolls' live to sue -- but they only file 20% of patent suits



One of Silicon Valley's favorite hobbies is complaining endlessly about the rise of "patent trolls" and how they're destroying innovation.

And by patent troll, we mean a company that doesn't make anything but just owns a bunch of patents and uses them to sue the pants off real companies that make real products and employ real people.
Obama promises to crack down on trolls because they're a nuisance to the corporations which control the White House and by extension the nation. Some trolls got large enough that they can spend millions on lobbying to derail laws or bills which are against them. As one new article puts it,
Apple is the company most targeted by patent trolls
, which is why trolls and not patents are targeted by the White House (
GAO recently pointed this out
). To quote the new article which references a lawyer:
Apple, HP and Samsung have been attacked the most by so-called "patent trolls" within the last five years, a Silicon Valley lawyer said Tuesday. But recent legislative activity may be weakening their power.
The reason that Obama is going after trolls is not that he is trying to help good causes, he is just trying to help corporations like the above while even
annulling court decisions against them
(Apple). Given the way this administration is run, lobbying by what became a corporation of trolling (IV) can actually render even reform on trolls ineffective. Just wait and watch how money talks in Washington.
⬆