EU Commissioner VP Joaquin Almunia Aware of Microsoft's Anti-Linux By-Proxy Patent Strategy (Nokia), Threatens Antitrust Action
Dr. Roy Schestowitz

2013-12-09 20:34:19 UTC
Modified: 2013-12-09 20:34:19 UTC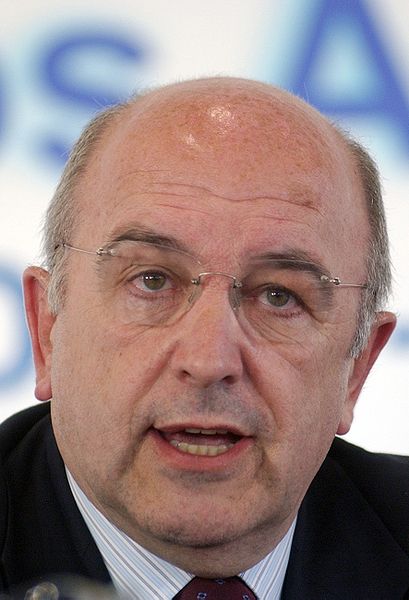 Photo by Agência Brasil
Summary: Formally, or at least publicly, European regulars say that they are aware of what Microsoft/Nokia is up to and they're not going to tolerate it
AS we predicted right from the very start (Elop joining Nokia and later binding it to Microsoft), it was all about patents. Microsoft left the patents in Nokia's hands because it needs a proxy; it wants to dodge potential antitrust action. But regulators are not as dumb as Microsoft wishes them to be. In fact, Nokia is widely known as a Microsoft proxy right now and Elop is perhaps the world's most famous mole. The European population is very much aware of what's going on.
The EU Commission has
just made it clear that it too know what's going on
. To quote one source: "In his discussion with reporters, Almunia said that he's concerned Nokia might "behave like a patent troll or, to use a more polite phrase, a patent assertion entity," according to the Associated Press. He also warned Nokia that if it attempts to use its patents like a troll, he'll waste no time launching an antitrust case."
Another
news site
says: "Nokia, by which we mean the parts of the Finnish phone maker that Microsoft hasn't absorbed into its mobile business, has been warned off using its leftover patents to become a troll. According to the AP, EU Commissioner VP Joaquin Almunia said he'd keep an eye on Nokia in case it attempted to "extract higher returns" from its well-stocked patent portfolio. While it has successfully negotiated patent deals in the past and has licensed its intellectual property to Microsoft as part of the takeover, the Commission is likely focusing on Nokia's standard essential mobile patents. Unlike the recent injunction on UK HTC One Mini sales, Nokia could choose to get litigious with its FRAND patents instead of fairly licensing them, giving it an "illegal advantage" over its rivals."
Almunia should go after the Mafia, Microsoft, not its victim, which is now run by a Microsoft mole. Microsoft only changed for the worse over the years, choosing racketeering as its primary strategy. For racketeering there's no antitrust action, there are jail sentences. Catch Ballmer before
he runs away from justice
.
⬆