Desperate Microsoft Too Busy Attacking the Competition (Primarily GNU/Linux), Not Creating Products
Dr. Roy Schestowitz

2014-05-30 15:53:09 UTC
Modified: 2014-05-30 15:53:09 UTC
The sinking ship tries to pull FOSS down with it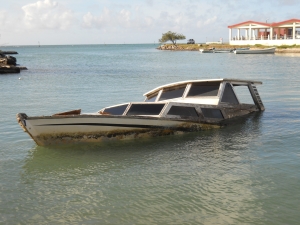 Summary: Some of the latest examples of Microsoft disruption (interfering with the competition) rather than Microsoft production
Earlier this week we showed how Microsoft (through CIS) was recruiting moles to help fight FOSS by confusion and infiltration. It is typical and very routine an exercise for Microsoft. Nokia is one recent example. Microsoft is actively recruiting moles who would come across to the public as pro-FOSS while also pro-Microsoft (while on Microsoft's payroll), contributing -- covertly -- to a false perception that Microsoft is now accepted by FOSS and is a FOSS player. It is a bit like the strategy of undercover spies; it's how the CIA infiltrates humanitarian groups (such as HRW) and pushes its agenda as pro-human rights, or commending the CIA (from supposedly humanitarian groups) for its aggressive action under the guise of "pro-rights" (women's rights, democracy, freedom and so on).
Microsoft is not genuinely changing. It hardly changes anything at all. It is definitely not honest about changing its attitude towards FOSS. All it does is send AstroTurfers to critical sites like
Techrights
(as Microsoft did with horrible insults) while running attack ads
against FOSS projects
. All that Microsoft is trying to change (and barely succeeds at doing) is the public's perception. Microsoft's ads that seek to recruit moles state this explicitly. Under the supposed leadership of Satya N.
Microsoft continues
to
extort FOSS using patents
. Ballmer
seems to be moving further away from Microsoft
, but Gates who is the bigger bully (always has been) recrntly increased his role at Microsoft.
Wired
(Condé Nast)
helps openwash Gates these days
, but this is clearly part of the marketing charade. People like Mozilla's CEO get
pushed
out
with much help from Microsoft-linked press (never mind the bizarre nature of these tactics [1]), but a longtime criminal like Gates gets portrayed as a Saint. He buys media companies and pays many off, including a lot of blogs.
Speaking of marketing, watch
Samsung
's actions and
this news about what Microsoft does to Android and Linux
:
Microsoft sends astronauts to troll Samsung's "Terminal Galaxy 5"



[●●●]

With that said, Microsoft, you could've done better, though this is still a class above your ill-fated Scroogled campaign against Google.
Microsoft won't get far with this strategy, but it sure can cause a lot of damage.
⬆
Related/contextual items from the news
:




A few weeks ago, the CEO of Mozilla was forced to resign because it was revealed that in 2008, he supported Prop. 8, California's ban on gay marriage. A bad law, yes, but 52% of Californians voted for it. Do they all have to resign? Obama was against gay marriage in 2008! Does he have to resign? Hillary came around just last year. Can she be President?