Making distribution of software strictly contingent upon payments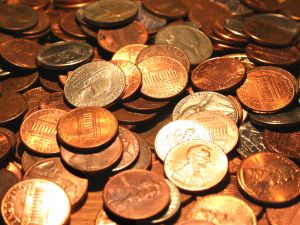 Summary: A look at recent news about software patents and especially Free/libre software, which is inherently incompatible with them
SOME time ago the OIN announced that it was extending its 'coverage' of 'protection' for Linux-related packages. "For this update," is said, "115 new packages will be added to the Linux System, out of almost 800 proposed by various parties. Key additions are the reference implementations of the popular Go and Lua programming languages, Nginx, Openshift, and development tools like CMake and Maven. This update will represent an increase of approximately 5% of the total number of packages covered in the Linux System, a reflection of the incremental and disciplined nature of the update process."
It's a shame that they don't mention GNU at all, but let's not get too pedantic about words and 'brands'. Simon Phipps from the OSI covered this
almost a week later
(the technology media largely ignored the OIN's announcement), writing that "Docker, Puppet, LibreOffice, and the Go language are the latest additions to the Open Invention Network's extensive patent nonaggression umbrella" (patent pool may be more accurate a term than nonaggression umbrella).
"Out of nowhere," the
inventor and developer of Ogg wrote some weeks ago
, "a new patent licensing group just announced it has formed a second, competing patent pool for HEVC that is independent of MPEG LA. And they apparently haven't decided what their pricing will be... maybe they'll have a fee structure ready in a few months."
So a new patent troll emerges to attack Free software in multimedia, adding its weight (and tax) to that of
MPEG-LA
, a patent troll that's
already viciously criticised by Simon Phipps
. It's not getting much better, is it? The OIN has no way to protect against such patent trolls. If they are non-practising, then there is no way to retaliate with a defensive lawsuit, is there? That's just why we deem OIN not part of the overall solution, just a sort of duct tape. The OIN does not lobby for patent reform that involves elimination of software patents. The OIN was founded and first run by proponents of software patents (it was initially managed by a man from IBM, perhaps the leading or biggest proponent of software patents).
"It is somewhat understandable that Google fears destruction by patents given all the patent attacks against Android, multimedia codes that are FOSS (VP8/9), etc."Meanwhile we have noticed (last night) that Google goes deeper into the patents mess. "Google is a large company that has plenty of technology and many innovations," says the report, "and in turn they hold plenty of patents on those technologies, but they still fell behind other big name tech companies last year for the biggest earners of U.S. patents. According to Fortune though, Google did rise up the list to reach being the company with the 8th largest amount of U.S. patents being awarded to them last year, gaining around 38% more patents in 2014 than they had the previous year which totaled a number of 2,566 U.S patents in all. With such a large portfolio it must seem like a daunting task to keep up on all the information related to patents in Google's portfolio, and that may be true, but Google's legal team has more than a few tools at their disposal to get the job done and one of those is an analytics software called PatentIQ."

It is somewhat understandable that Google fears destruction by patents given all the patent attacks against Android, multimedia codes that are FOSS (VP8/9), etc. Companies like Microsoft, Apple, Oracle and numerous smaller trolls that they are feeding (Rockstar Consortium and MPEG-LA, to name just a couple, let alone Intellectual Ventures, CPTN, MOSAID/Conversant, and Acacia) are usually behind it.

"Kudelski Group and Google Enter Into Patent Cross License Agreement," said this headline very recently, adding not many details except this: "The Kudelski Group, a leading independent provider of media protection and value-added service technology, and Google, today announced they have entered into a multi-year patent cross licensing agreement."

There is clearly a systematic issue here and unless we manage to get rid of software patents in the US, this issue won't just go away.

Simon Phipps wrote another related article recently. Titled "Facebook gives in on patent grant", the article explains how occasional patent bully Facebook tries to appease its critics:


Late Friday, Facebook announced it's finally giving in to pressure from the open source community and fixed its open source patent grant. While most people felt the intent was good and welcomed the original version of the grant, it was worded in such a way as to give Facebook a significant legal advantage in any open source community where it was the initiator.

While current versions of modern open source licenses, such as the Apache License, the Mozilla Public License, and the General Public License, all include coverage to patent rights associated with the copyrights the licenses cover, older licenses like BSD and MIT include no explicit patent grants. Facebook was following common practice by giving a full license to any patents necessarily infringed by users of code in Facebook projects that incorporated the grant under those licenses.
For the Free/Open Source software world the patent situation has become very tricky, so in the coming few posts, spread across the coming few days, we are going to explain where we're at when it comes to patent law. It's not looking too good because large corporations diverted the entire public debate to "patent trolls". The corporate media helps them do this.
⬆