Avoiding the Vista 10 Trap and Rejecting Microsoft's Attempt to 'Jail' GNU Inside Windows
Dr. Roy Schestowitz

2016-04-10 21:25:59 UTC
Modified: 2016-04-10 21:25:59 UTC
GNU behind bars and gates?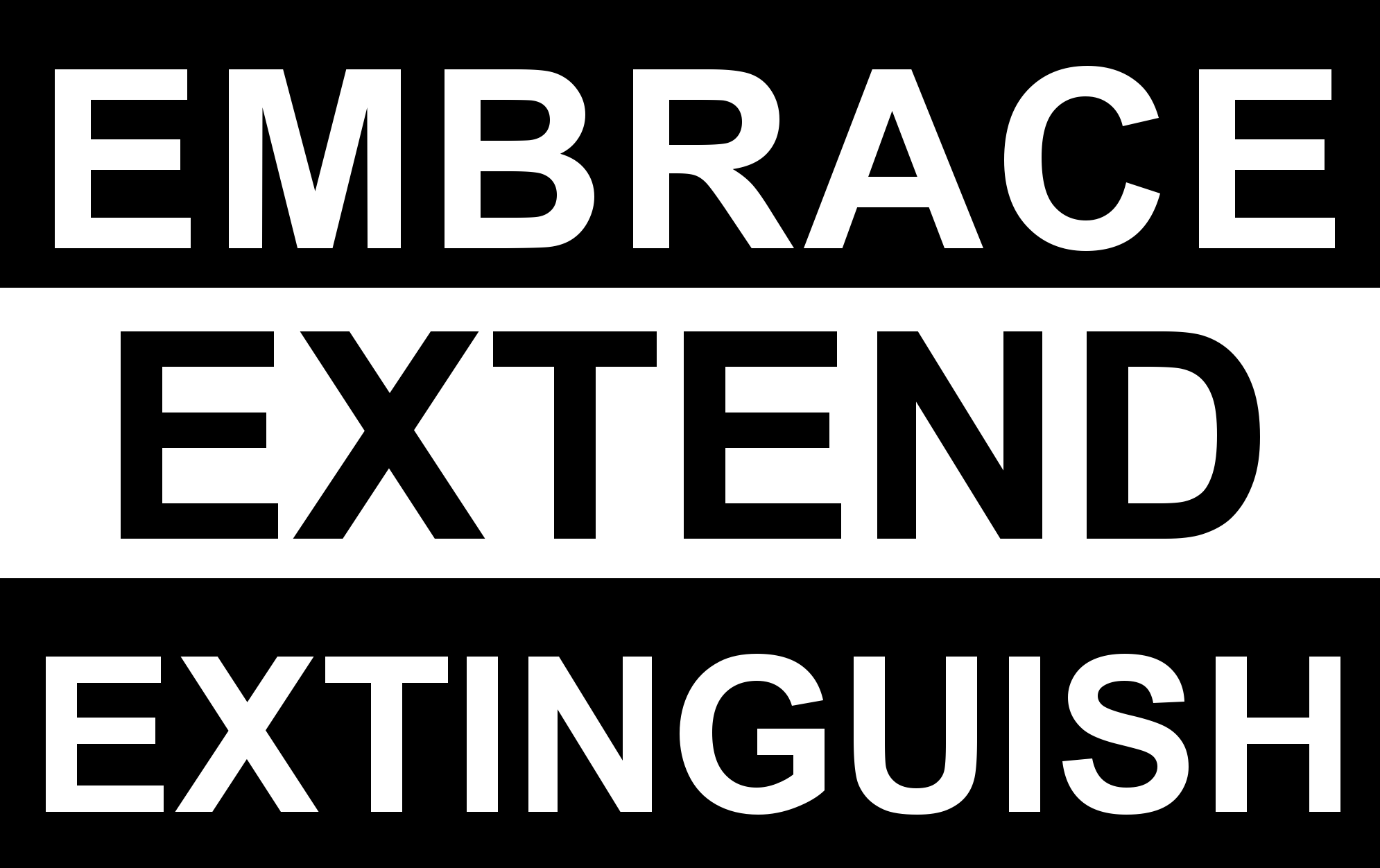 Credit: unknown (Twitter)
Summary: Why Microsoft's effort to "embrace" (or jail) GNU and Linux inside of Vista 10 should in no way lure people into this mass surveillance software (misleadingly marketed as operating system)
MR. TORVALDS, who wrote a good kernel and then licensed it under the terms of Stallman's GPL, is still eager to take over the desktop, as a lot of this weekend's coverage noted [1,2,3]. Given the disinterest in this goal at the Linux Foundation (which now receives money from Microsoft in all sorts of way), this is important. Don't let Microsoft simply relegate GNU/Linux, making it an 'app' of Windows [4]. There's keylogging and worse things in there. We need to strive for freedom [5] and Stallman has just published an article about the conundrum which is a Free (libre) environment entrapped in a proprietary one (with back doors in Microsoft's case).
"Don't let Microsoft simply relegate GNU/Linux, making it an 'app' of Windows."Microsoft is now using Trump methods of associating GNU/Linux with Vista 10. This was a truly clever marketing strategy which dominated the media last week, courtesy of (for the most part) Microsoft boosters with their puff pieces, blurring the lines between freedom and mass surveillance.

Over the past week I've read several testimonials in Reddit and other forums from people who escape Windows because of lack of freedom. They move to GNU/Linux for idealogical reasons and practical reasons such as privacy and control. One sort of 'testimonial' also came to me personally and said:


I'm about to splurge and buy me a new laptop. I want to go for a slightly older model which won't come with Windows 10 pre-installed. I now realise that I might just be able to make the jump to Linux as a native OS. The switch would be more for practical reasons than ideological ones. I now realise that I monitor software updates as closely as if they were spam malware attachments, as MS now tries to slip through a Win10 "upgrade" at least once a month. How many times must I say no for them to understand?

My few MS-specific software items would continue to run on the home "mainframe" (an older laptop that is too battered to take on the road, but which is a vast improvement over the ~2003 vintage desktop it replaced). Fortunately, there aren't too many of them, and none are absolutely essential for mobile use, even though some of them would be really nice to have. I'm now far enough up the learning curve to be able work my way around.
We are likely to hear more such stories in the near future because a lot of people openly complain about Vista 10 and repeatedly say that they're unwilling to
ever
accept its terms. Some
already
move away [6] and Microsoft tries to
forcibly
make people use it.
⬆
Related/contextual items from the news
: