BlackBerry is not a friend but growingly a troll as business prospects sour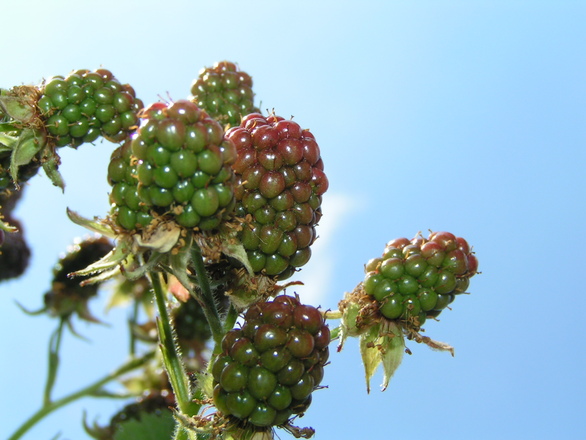 Summary: Apple's "thermonuclear" war on Android is helping parasites, venue-shifting to Texas remains a problem, and BlackBerry fulfills our expectation of becoming a patent assertion entity (practically a troll) down south in Texas
OVER THE years GNU/Linux became just "Linux" (a misnomer) and nowadays many people know it as "Chrome OS" or "Android". Patents on software profoundly affect those platforms (Microsoft claims to "own" some of these platforms and demands "licensing" at the point of a gun) and this highlights the longstanding problem for Free/libre software; it is inherently incompatible with software patenting. Things become even stranger when patent aggressors like Sony, Ericsson and BlackBerry embrace Android while suing other Android players. We wrote about this many times before.
OpenTV's patents have been mentioned here for quite some time, including
earlier
this
year
(a district court found OpenTV's patents 'abstract' under
Alice
). Like many companies out there, it envies Apple's wealth and decides to sue Apple (knowing that Apple might be willing to settle, using its deep pockets for calm rather than endless disputes/appeals in courts). Well, the case has just been settled [
1
,
2
], but it's a relatively small case compared to the upcoming
SCOTUS
case of Apple against Samsung.
Pro-Apple sites
and few
other sites
note that the case could help patent trolls. To quote
Inside Sources
:


When the Supreme Court decides in October whether Apple is entitled to the total profit of Samsung smartphones for infringing on Apple patents, the ruling could stretch from Silicon Valley into America's heartland.

If the nation's highest court upholds both federal district and appeals court decisions ordering Samsung to turn over its total profit from select Galaxy smartphones for infringing on three Apple design patents, the fallout in patent litigation will have an especially hard impact on the farming sector, an industry expert said Tuesday.

Leroy Watson of the agriculture non-profit National Grange said the subsequent wave of patent trolling predicted by numerous experts would have a severe impact on the next generation of telecommunications-equipped farming equipment.

The threat of a lawsuit for the total profit from the sale of such equipment, which commonly serves only a niche market of non-wealthy consumers, will deter innovators from developing those products, setting the agriculture industry technologically back by a generation, according to Watson.
The pro-Apple site,
Apple Insider
, chose the headline "Tech firms worry Supreme Court win for Apple over Samsung could benefit patent trolls," so here is another reason to cheer for the Android OEM.
Earlier this week we wrote about
some US professors who effectively sidle with patent trolls
. Matt Levy, writing in a trolls-friendly site for a change, says today that
"Opposition to Venue Reform Misses Target"
. This is consistent with what Levy has campaigned on for a number of years in his (and
CCIA
's) blog,
Patent Progress
.
In other noteworthy news, BlackBerry -- as we have feared for years -- is becoming like a patent troll in Texas. It uses its patents to shake down competitors. BlackBerry's CEO
*
says "We have today about 44,000 patents." Irrespective of quality for sure, given this irrational number (no company can make this number of groundbreaking innovations). According to
this report from the trolls-friendly IAM
: "The move [Texas suit against Avaya] comes just over a year since Blackberry announced itself as a major player in the monetisation space with an agreement signed with Cisco, in which the Canadian company not only secured a cross-licensing deal but also "a license fee from Cisco". Another royalty-bearing deal was done with an unnamed company around the same time. Since then, the company has also signed two more deals with Canon and International Game Technology, both of which look to contain a royalties element to them; while in January it emerged that late last year Blackberry had sold a portfolio of patents to investment firm Centerbridge Partners for as much as $50 million."
If BlackBerry isn't saved by Android, then not much will be left of this company other than a textbook definition of patent troll (no products, just shakedowns and litigation).
⬆
______
*
Involved in the
Microsoft-connected Silver Lake
and was involved in Turbolinux, which sold out to Microsoft with a notorious patent deal.