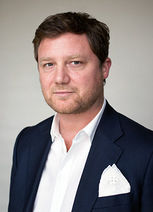 Image source
Summary: The tactics of Team UPC have gotten so tastelessly bad and its motivation so shallow (extortion in Europe) that one begins to wonder why these people are willing to tarnish everything that's left of their reputation
THE European Patent Office (EPO) is granting patents of laughable quality; in order for these patents to be worth a euro (or a cent) it will need equally laughable courts, headed by someone corrupt like Battistelli. Will that ever materialise? No. It's unlikely. But Team UPC never gives up.
Team UPC/Bird & Bird's Sally Shorthose has just published two articles [
1
,
2
] about Brexit. Both mention the UPC, as one might expect (the
usual spiel
). Honest? No. Polite? Yes.
More radical or outspoken elements of Team UPC have been smearing people who speak for Europe's interests rather than the lawyers' interests. Team UPC nowadays
attacks the Max Planck Institute anonymously
and also
attacks the complainant anonymously
. Team UPC then wonders why the complaint was filed anonymously? The
study from the Max Planck Institute
did not resort to name-calling, but Team UPC's language upsets even a pro-UPC person, who
wrote
: "Prof. Tilmann has published a rebuttal to Lamping/Ullrich ("The Impact of Brexit on Unitary Patent Protection and its Court"), see GRUR Int. 2018, 1094. Irrespective of merits, not sure whether labelling their criticism as "resistance" (p. 1094) is helping the discourse. (/2) [
...
] Prof. Tilmann mentions in Fn. 6a he was not aware of anonymous comment by one Atticus Finch on same subject on @KluwerBlogger, which I understand to saythat the authors do not happen to be identical. (/3) [
...
] In spite of difference in opinion, Prof. Tilmann acknowledges that academic studies "have their own right" (IV. Final remark). Having said that, he claims that Lamping/Ulrich "enter the battlefileld of political discussion" & ends his appraisal with some humor of his own: (/3) [
...
] Namely, that Lamping/Ullrich were "risking, after this publication, to be called, by some humorous persons, German UPC-Brexiteers". (END)"
Well, the mask falls off and Tilmann is
again
ridiculing people. Will he compare Lamping/Ulrich to AfD?
Tilmann works for Microsoft's patent troll (and the world's biggest and most notorious troll)
Intellectual Ventures
. To put it in simple terms, he's aiding patent blackmail in Europe and wants the UPC to amplify the reach and magnitude of this blackmail.
JUVE then rewards these people
.
⬆