So why did it lie for Battistelli? (EPO PR firm paid IAM)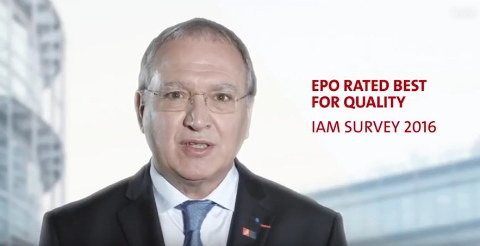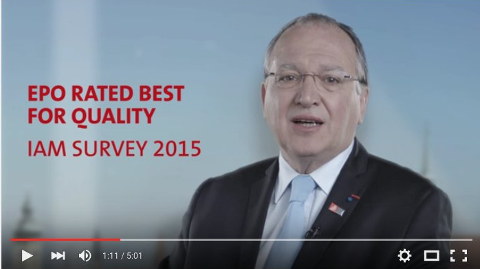 Summary: Low-quality patents meet empty stares from actual judges who assess these patents' merit (or lack thereof); what lies ahead is a bubble of patents imploding
JOURNALISM barely exists anymore. A lot of publications are like corporations-led think tanks whose agenda-setting is the product (or service). This is especially true in the area/domain of patents. IAM profited a lot from generation of lies for the European Patent Office (EPO) -- lies about quality of European Patents and lies that Battistelli kept citing all the time. But quality of these patents has collapsed; stakeholders talk about this cautiously (for fear of repelling present and future clients) and even the EPO's own examiners talk about it in secret (SUEPO talks about it), for fear of getting sacked after telling the truth.
Deep inside, IAM
knows
it is a lying operation/propaganda mill. It very well knows its business model and sources of revenue (we wrote about it before, it boils down to patent aggressors, trolls and law firms). "Patent quality, not quantity, is what really counts,"
says a headline
this week; it's about FRAND/SEP (misnomers), but one can extrapolate from that. Quoting IAM:
In an article published by IAM in June 2017, Via Licensing president Joe Siino estimated that of the 160,000 plus declarations covering all ETSI standards, just over 2,000 were truly standards essential.
How many of these 2,000 aren't valid? Or wouldn't hold water if tested in court? What about those other 160,000? How many are abstract for instance? Today's EPO, more so under
António Campinos
, openly promotes
software patents in Europe
while calling them "CII", "4IR", "AI" etc. It's part of a global trend. Patent extremists from the Intellectual Property Owners Association (IPO), for example, will
later this week promote software patents (not legitimate in the eyes of American courts) under the guise of "Artificial Intelligence" ("AI")
. Even Microsoft's Jessica Meyers is in there:
The Intellectual Property Owners Association (IPO) will offer a one-hour webinar entitled "AI: Protecting Inventions in China, Europe and the U.S." on May 9, 2019 from 2:00 to 3:00 pm (ET). Jessica Meyers of Microsoft, Andreas Holzwarth-Rochford of Jones Day, and Roger Shang of Alibaba will address how to approach the challenge of obtaining Artificial Intelligence (AI) patent protection in three major jurisdictions, as well considering when the alternative of trade secret protection could be a better course to take, and consider various litigation scenarios, including the ongoing dispute in China between Zhizhen Network Technology and Apple that relates to Apple's Siri voice assistant app.
Notice the trend? Every piece of software is being framed as (or falsely marketed as) "AI" -- an issue that more and more people have become aware of.
Gene Quinn of Watchtroll meanwhile says (earlier this week) that
"Alice Five Years Later: Hope Wanes as 101 Legislative Discussions Dominated by Big Tech"
(that's part of the site's disregard for science and technology as opposed to the litigation 'industry').
Actually, it hasn't been 5 years. Quinn gets his facts wrong, as usual.
SCOTUS
Blog
says
judgment was issued July 21
st
(unanimous, 9-0), with Opinion dated June 19
th
, 2014. So we're more than a month away. Quinn keeps moaning about 35 U.S.C. § 101 because when you're a patent troll and/or work for one (like Quinn) 35 U.S.C. § 101 may be the end of your career. His Watchtroll career ended 4 months ago.
We should also note that the above blog post is the first time in
days
that an article at Watchtroll actually gets any comments (
their blogs are stagnating
and hope runs out). Back to the issue of quality, what we're going to see in the coming years is a set of courts knocking out bad patents to the point where fewer patent holders will even bother filing lawsuits. This, in turn, will discourage filers of patents as well. It's just a big bubble in a slow-motion explosion.
⬆