05.27.08
Gemini version available ♊︎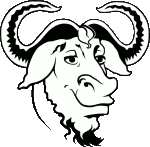 Keeping up to date with laws against digital freedom…
Bruce Perens and the GNU GPL
One of the most prominent defenders of the integrity of "Open Source" seems to be Bruce Perens, whom long-time readers probably know we strongly endorse. Unlike many others with involvement inside or outside the OSI, Perens maintains a healthy relationship with the Free software movement and he wishes to rectify some emerging issues. He has also been protesting against the Novell/Microsoft deal like nobody else did.
In the following new video from Linux Magazin (Germany), Perens talks about limiting the number of licences. This interview seems to strictly require JavaScript to be enabled and Adobe Flash to be installed on your system.
In another item, the validity of the GPL is cautiously defended [via Tux Machines]. Like many other articles which arrive from the legal journals, there seems to be an element of FUD (balance), but overall there are some positive messages also.
Open source licensing suits settle in short order

[...]

Although settled, these lawsuits are thought to reveal a growing assertiveness in the open source community to enforce open source rights and licences. The fact that the defendants each settled the claims in short order (despite – in at least Verizon's case – having the deep pockets to defend the claim to a judicial resolution) also suggests that the claims had serious merit.
We covered this issue before using some further examples that serve as case studies.
The United States and Software Patents
A big judgment [1, 2, 3, 4] still lies ahead and this new article from ECT [via Digital Majority] covers some of the background, summarised thusly:
The U.S. Court of Appeals for the Federal Circuit in Washington held a rare full-court hearing on May 8 to decide whether to limit "process patents." The decision in this case — which is expected within a few months — may have a wide-ranging effect on the patenting practices of e-commerce companies.
Europe and Software Patents
The situation in Europe seems a little more complicated (ambiguity and loopholes lead to this), especially in recent days. Digital Majority sums up a subscribers-only article using the following snippet.
However, as illustrated by Kapur, the EPO will generally remain the better forum for obtaining software patents while the "technical contribution" requirement remains good law in the UK. In contrast, current EPO jurisprudence8 allows any claim which involves the use of or is to a piece of hardware however mundane to bypass the Article 52 exclusion and move on to an assessment of inventive step.
DRM Caging in Finland
When Richard Stallman delivered his talk in Manchester earlier this month, he talked about Finland as the land where more laws needed to be bought in order to ensure further limitation/illegalisation of Free software. Slashdot brings an English translation (from Finnish) of an article suggesting a key reversal in Finland.
Due to an appeal court decision from a couple of days back, breaking the not very effective CSS copy protection used on most commercial DVD-Video discs is now a criminal act in Finland (robo translated). The verdict is contrary to what a district court thought of the same case last year when two local electronic rights activists were declared not guilty after having framed themselves by spreading information on how to break CSS. Back then, it was to the activists' benefit has CSS been badly broken and inneffective ever since DeCSS came out.
Stallman was probably right. It was just a matter of time and there are even more draconian steaming piles trying to force their way through (behind people's backs of course because it stifles opposition). █
Permalink
Send this to a friend