05.12.10
Gemini version available ♊︎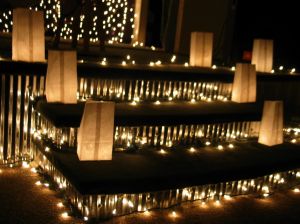 Summary: The patent system celebrates monopoly; software patents with "defensive" pools hardly a solution; the H.264 vs Theora debate rages on
THE EPO is losing its way. But the USPTO too had gone insane and as we noted the other day, there is a sharp rise in the number of monopolies it grants these days. TechDirt explains why the USPTO should not be proud to have only increased risk of litigation and perhaps lowing the bar to acceptance of applications (which leads to devaluation).
USPTO Ramping Up Patent Approvals

[...]

However, is all that being reversed? Patently-O recently pointed out that the USPTO appears to be approving patents at a much higher rate again, and there's lots of speculation as to why. Many assume that, as was noted in the original link above, Kappos and his boss, Commerce Secretary Gary Locke, are focused on reducing backlog. And so the incentives and pressure within the USPTO is to just approve patents to get them out of the way. If true, this is incredibly short-sighted and will backfire. The end result is that more bad patents get approved, and when bad patents get approved it increases bad lawsuits, followed by bad rulings for huge sums of money… leading more people to file for more bad patents hoping to win the same kind of jackpot.
Right at this moment, Nokia and Apple are suing each other. Is that a good thing? is that innovation?
"A definition which excludes hardware as part of a computer program ought to make In Re Bilski expandable to software patents."Swpat.org has found an old case which demonstrates that it is not sufficient for software to be run on a computer to make that computer qualify as a new physical machine. To quote the summary: "Alappat applied for a patent, at the USPTO, on a particular method used in a particular kind of electronic instrument. The patent examiner rejected the application, the Board of Patent Appeals and Interferences (BPAI) of the USPTO then found in favour of the application and the case then went to the Federal Circuit Court of Appeals, where it is known as In re Alappat. The Federal Court reversed the decision of the BPAI, denying the patent."
A definition which excludes hardware as part of a computer program ought to make In Re Bilski expandable to software patents.
TechDirt writes about Bort's piece on the "The Defensive Patent License" for Free/open source software and notes that it's not a true solution. The FFII has already explained why collective shields won't work. What happens when a patent troll strikes? How about the Acacia case for example? We recently covered its conclusion in:
Red Hat adds some more information about the case in Law.com:
Acacia's first quarter filing also indicates the company is wielding its patents against more targets than ever before: It reached 40 new licensing agreements in the first quarter of 2010, compared with 29 the previous year.

In the case of Red Hat and Novell, the two companies opted against signing such agreements and chose to go to trial instead. In doing so, they faced a hurdle common to defendants in patent trials: winning over jurors with little or no prior knowledge about the technology at issue in the case–open-source software, in this instance.
Here is the take of someone from the 451 Group:
There's been a stepping up of competition among the Linux vendors, particularly Novell and Red Hat, which both continue to advance their Linux distributions in the latest versions Suse Linux Enterprise Server and Red Hat Enterprise Linux. Much of the increased competition centers on pushing Linux even further into cloud computing, where it is already winning use with ideal licensing, scalability and clustering capabilities. With the focus on cloud computing, the 'other' Linux vendor, Ubuntu distributor Canonical, also becomes more significant.
Speaking of Ubuntu, a hot new subject at the moment is Theora because Canonical pays the MPEG cartel for software patents in H.264 [1, 2]. There is still an ongoing discussion about the topic, with Slashdot recalling this old article about patent M.A.D. situations. For context and some perspective about Microsoft's and Apple's position, see the posts below. █
Permalink
Send this to a friend