06.05.10
Gemini version available ♊︎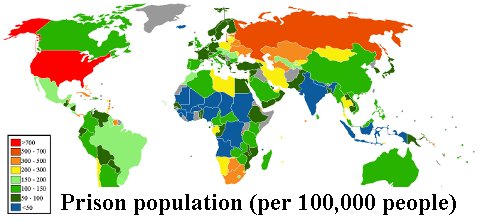 Summary: By bribing people to use its services and to use Windows, Microsoft only empties its coffers and devalues Windows
ON several occasions last year we wrote about what the mainstream press called "bribery" [1, 2, 3]. It was talking about Microsoft's idea of paying Google customers to defect — an anti-competitive idea which turns out to have roots in the ever-so-predatory Bill Gates (who knows that in the United States prisons are built for impoverished hungry shoplifters, not crooked megalomaniacs).
TechDirt calls it bribery and offers some background information:
Microsoft Discovers That Bribing People To Use Its Search Engine Didn't Work

We recently had a discussion about the role of money as an incentive and how it often doesn't work the way people think it should (i.e., money often provides negative incentive — the opposite of what you would think). I'm actually working on another post about that topic that I'll hopefully finish later today, but here's a quick one demonstrating that point in action.

Way back in 2005, Bill Gates suggested that in the end, Microsoft would be able to beat Google because it had a secret weapon: it could bribe users to use Microsoft instead of Google, by offering them a cut of the advertising revenue.
The Microsoft reporters/PR have spun it a little [1, 2, 3], but the obvious takeaway is that Microsoft failed badly. This is an implicit admission that Bong [sic] is a road to nowhere.
Our reader Oiaohm called it "Cost cutting" and this probably makes sense because Microsoft has been suffering a loss of almost $3 billion per year in this area of operations (assuming the current pace continues).
In conclusion, Microsoft attempted to merely buy some market share and it cost it dearly.
Pogson brings up the fact that Microsoft used similar tactics against GNU/Linux (it apparently also bribed OEMs but didn't call that a "bribe").
After years of scrutiny by anti-competition police, Ballmer still doesn't get it:

"When Mossberg asked why Microsoft had drastically lowered its price of Windows XP in reaction to netbook vendors having initially shipped units with Linux, Ballmer retreated by asking, "Why should I give someone else an opportunity?"."

It's the law, Steve. Monopolies are required to give competitors opportunities.

This exchange also answers the question why GNU/Linux has not taken a larger share of the desktop OS market.
This significantly hurt Microsoft financially, but the outcome was negative for GNU/Linux in sub-notebooks, as we explained in:
Sadly for Microsoft, Linux is very dominant in tablets right now. A Microsoft ally as big as HP even dumped Vista 7, replacing it with Linux. So what did Microsoft really achieve there? It only led to the cost of Windows going down, which still affects its bottom line. █
Permalink
Send this to a friend