07.21.10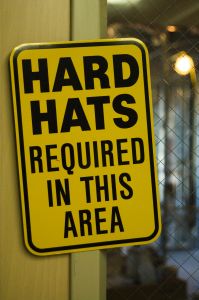 Summary: News about KDE, new releases, and Red Hat's healthy state
K Desktop Environment (KDE SC)
It is a bit later than I envisioned, but here it is. Day one of using KDE4 of a seven day series on the Desktop Environment.

If you are new to my Seven Day Challenges, you can also read through my Gnome Shell or Windows 7 Seven Day series.

I ended up taking two "breaks" during the day today to do "30 minute hacks". This is where I do something in the codebase that may or may not end up being useful but which I find interesting to try out, keeping the exercise to a length of 30 minutes or less.

At Akademy in Tampere we interviewed Dirk Hohndel, Chief Linux and Open Source Technologist (we would call him 'dude') at Intel. He was present representing Intel and checking out what the KDE community is up to. As he sacrificed spending the 4th of July with his family for this, we were anxious to talk to him. Sunday, after the Elegant keynote by Aaron Seigo, we managed to catch him for a chat and first asked him what he thought about the keynote.
Not content to just sit back and learn tmux alongside cone, I also spent a little time over the past few days messing with a few other distros, both on this machine and a much faster one.

Reviews

PCLinuxOS/Mandrake/Mandriva Family

The second release candidate release of KDE 4.5 was released last week and again thanks to neoclust we have packages for Mandriva 2010 Spring since the beginning of this week.

Red Hat Family

Canonical/Ubuntu

First question that comes to mind is really? The COO of Ubuntu's Canonical argues that the desktop OS is virtually dead, replaced by "a new breed of "desktop" platform." He contends that the big players that have our attention like Google and Facebook are increasingly OS agnostic, thus making the base OS more and more irrelevant.

The Ubuntu Software Center will feature software which you are able to purchase.
Sounds like the same thing as all the other's right?

Security Consultant Lenny Zeltser has released a lightweight version of Ubuntu that includes a collection of malware analysis tools and runs as a VMware Virtual Appliance.

Flavours and Variants
Permalink
Send this to a friend