08.06.10
Gemini version available ♊︎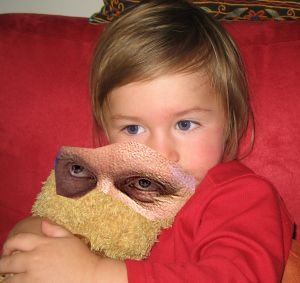 Summary: Among those who defend (or apologise for) Steve Ballmer and his racketeering operation we have not just Microsoft MVPs like Miguel de Icaza but Florian Müller too
"Team Apologista" is a term often used by The Source, which comically describes people who defend Microsoft's practices/software while pretending to be GNU/Linux proponents (many of them also bash GNU/Linux).
In the latest post from The Source, Jason warns that the Mono camp continues to "infiltrate" Ubuntu where it also promotes Moonlight.
So, Miguel de Icaza posts that the Ubuntu StackOverflow should really be a Linux StackOverflow and watch Team Apologista rally!

[...]

Allow me to peel back the tin foil and explain:

If there is an Ubuntu-only Stack Exchange then Team Apologista's inevitable infiltration and subsequent constant promotion of Mono, Moonlight and Microsoft will only look like more in the way of Ubuntu making a questionable decision.

BUT, if the StackExchange is Linux-generic, Team Apologista can both interact with a wider base of users, and pretend that Mono, Moonlight, and Microsoft are Linux-friendly-in-general! Thrice the spin with the same amount of effort!

Devious!
While belittling GNU/Linux proponents like Groklaw (using disinformation), Florian Müller, a Vista 7 user, proceeds from bashing Munich's migration to GNU/Linux and now he is defending Microsoft's patent extortion (then causing a stir in Reddit), which relies on software patents [1, 2, 3, 4, 5, 6, 7]. Müller claims to be against software patents, but he has caveats. Separately, Müller has just been spreading GNU/Linux FUD in Slashdot. I wrote about it yesterday in this comment and argued with Müller in a couple dozen Identi.ca/Twitter tweets (only to see him moving goalposts and using IBM as a red herring).
Well, Florian is against software patents, but I don't agree with his approach (respectfully). It was earlier that I found this submission about Salesforce. He still uses Slashdot to slant stories and push his agenda. Florian is spreading FUD against GNU/Linux in this case, because the deal/settlement is not about Linux. the FFII called it "'Linux tax' troll post", which is funny because the FFII is in some way a succession of Florian's work (it just took his campaign a few years ago) and here it is labelling Florian's submission "troll".
The same news about Salesforce being extorted by Microsoft is seemingly celebrated by Microsoft's booster Gavin Clarke, as expected. But he — unlike Florian — is not trying to suggest that Salesforce signed a Linux patent deal with Microsoft. That's just what Florian is saying; nobody else in the press ever suggested such a thing.
Some of the latest posts from Müller show quite clearly that at the very least he is a Microsoft apologist. It is worthwhile presenting the evidence to sceptics or sympathisers of those who are misled into trusting Microsoft sympathisers. █
"What's this about pay-grade? It's a military term, often misappropriated by civilians who are avoiding an ethical decision. It's a good excuse in the military: politicians are accountable for the decision to enter a war, while the military are oath-bound to follow orders at pain of court-martial and possibly execution, and are only accountable for the conduct of the war. But Miguel is no soldier. He's the founder of a company previously merged into Novell, and would not be subject to treason charges or capital punishment over this issue. Others, like Jeremy Allison, chose to leave the company while Miguel stayed."
Permalink
Send this to a friend