08.11.10
Gemini version available ♊︎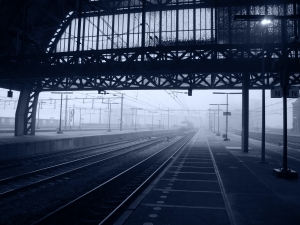 Summary: The Mono-based Banshee reaches out for the MPEG-LA- and Microsoft-taxed clouds; other Novell staff spreads Mono to more areas
"The cloud is a cloudy phrase," says Professor Eben Moglen. Sadly enough, Canonical has been promoting this terminology, but so have Novell and Red Hat. It's some very tiring jargon which we labelled "Fog Computing" to better convey its impact on the user.
In recent days we found some interesting posts from the Mono developers at Novell. One of them spreads photos of Miguel de Icaza in the toilet and when it comes to Banshee, he writes about Amazon & MP3 integration (other SUSE blogs promote this too). Well, we wrote about this before [1, 2, 3] and it's also problematic because of Amazon's patent deal with Microsoft. Well, look what's in the news right now:
Novell takes SUSE Linux to the cloud with Amazon

Novell was to have announced at LinuxCon that users will be able to run their own customized instances of SLES (SUSE Linux Enterprise Server) 10 and 11 on the AWS (Amazon Web Services) cloud. While the announcement was pulled at the last minute, I'm told that the marriage of SLES and AWS is going ahead.
Banshee is also being pushed into MeeGo [1, 2, 3, 4, 5, 6] and here is an update about Goblin (SUSE's variant of Moblin).
In other news about Fog Computing, one of the reasons Canonical/Ubuntu members gave us for sticking with Tomboy (and thus Mono) is UbuntuOne, which is an element of Fog Computing for Ubuntu. Tomboy is still being marketed through instructional posts, but it really is somewhat of a threat because it's Mono based. One Mono developer at Novell (the key MonoDevelop guy) writes about a community add-in repository for MonoDevelop and his colleague Jeffrey Stedfast (Ximian) writes about Mono in Android
Yesterday I published a beta version of what is going to be a Community add-in repository for MonoDevelop. This web site is based on the Cydin project, developed during the last hack-week at Novell.
One of the reasons I decided to get an Android phone is that the Mono team is working on MonoDroid, a port of Mono to Android phones. While I'm not on the team working on the port, I am interested as a potential Android developer in using MonoDroid to write some of my own applications for Android phones.
Android already has Java. Why bring Microsoft's imitation of Java into it? We've covered this whole MonoDroid mess in [1, 2, 3, 4, 5, 6, 7, 8, 9, 10, 11, 12, 13, 14, 15]. █
Permalink
Send this to a friend