08.24.10
Gemini version available ♊︎
"Freedom" still a taboo in Redmond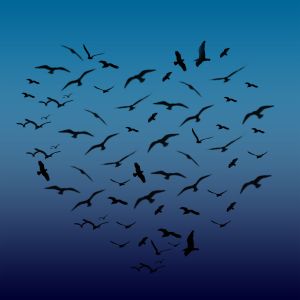 Summary: The Free/Open Source software community responds to more of the same deception from Microsoft
EARLIER TODAY we wrote about the IDG whitewash that helped Microsoft portray itself as "loving" Open Source. That piece of deception didn't just make Slashdot but the Telegraph too. The original article (IDG's NetworkWorld) has been thoroughly debunked in the comments section and the quote above comes from the FFII's president. The FFII does not buy this spin from Paoli (more of a rebuttal in Twitter), whom the FFII is very familiar with because of the OOXML fiasco.
To clarify, Microsoft's Paoli keeps citing something which is not even 'open source'; a lot of the time they just brag about Windows-only Fog Computing which Microsoft totally controls. They 'openwash' it with help from their MVP Miguel de Icaza.
Here is a very recent post which says that "Microsoft Open Source Strategy is Upside Down." The gist goes like this:
So, the message that Microsoft sends about OSS:

* It is OK to use OSS under Microsoft platform.
* OSS Middleware over Windows is OK, but MS Middleware is better.
* OSS is good while it does not compete with Microsoft
* You need to use OSS on its weakest link, the business applications.
* Developers need to create OSS software over MS technology and limit their software to only run on one platform – Windows.
* Customer can use OSS software over MS technology and get a single vendor lock-in.
The Free/Open Source software community must not let Microsoft abduct, subvert, and deceive about "Open Source". Simon Phipps (now at the OSI) is already working on clarifications as he tries to bring Free software and Open Source closer together, the Free software way (no 'open' core either, despite or because Microsoft too loves this loophole and Apple uses that attitude in CUPS to discriminate against Linux). █
"We need to teach people to refuse to install non-free plug-ins; we need to teach people to care more about their long-term interest of freedom than their immediate desire to view a particular site."
–Richard Stallman
Addendum: Steven J. Vaughan-Nichols has another reasonable response to Paoli's spin.
Permalink
Send this to a friend