09.06.10
Gemini version available ♊︎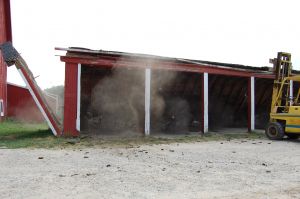 Summary: Assemblage of new evidence showing that Vista Phone 7 [sic] will fail just like Vista and "KIN", despite a massive marketing blitz
MICROSOFT'S mobile business is broken beyond the point of being repairable. Especially after the "KIN" debacle, companies are afraid to experiment with Microsoft's offerings. All Microsoft can rely on at this stage is marketing and more marketing. The press is filled with articles that cover just about nothing, mentioning Vista Phone 7 [sic] here and there for no apparent reason. That's just PR in action (strings are pulled behind the scenes and money changes hands). The agency in charge makes a lot of noise for senseless PR, as we noted before. The failure of the press to report news without money entering this equation is an important subject for another day.
Samsung is historically a large distributor of Windows phones, but right now Samsung focuses on Ballnux (Linux for which it pays Microsoft, for rather mysterious reasons as no patent infringement was ever proven). Following trouble complying with the GPL Samsung releases some more source code (for Android). CNN asks, "Will Samsung dump Windows Phone 7 for Android?"
Samsung isn't just any Microsoft (MSFT) launch partner. It is also the manufacturer of the prototype Windows 7 phones going out to developers and journalists for pre launch. They've said that this device won't be among the final Windows 7 products, however.

But is Samsung even planning to be in the Windows 7 universe for the long haul? Engadget spoke with Samsung's CSO Omar Khan who (see 12:45) wouldn't commit to having a Windows Phone 7 Series at launch. He really had next to nothing to say about Windows phones in general. Khan had plenty to talk about in the Android world, however and spent most of the interview talking about upcoming Android products.
There are many other articles like this one, e.g. "Samsung Favoring Android Over Windows Phone 7 And Bada" or "Samsung Picks Android, Windows Phone 7 Takes Hit". There's also "Samsung favors Android, marginalizes Windows Phone 7″ and "Samsung Prioritizing Android, Downplaying Windows Phone 7″.
"…a Microsoft brand phone has never had a bright future."
–FurnaceBoyIt would be wonderful news if it were not for the fact that Microsoft has a Linux patent deal with Samsung, which means that Microsoft benefits financially from all of this.
There is another company, called N-trig, which is turning away from Microsoft right now, in favour of Android of course. Microsoft Nick writes: "N-trig, an Israeli touch-screen company Microsoft invested in last year, is working with HTC on a tablet that will run the Google Android operating system, according to a report by the newspaper Haaretz."
Yes, tablets and phones are increasingly coupled, not just at Apple (iOS). There is a meeting half-way between desktops and phones and as expected when sub-notebooks made their debut, Microsoft was bound to get burned by it, especially when the scale gets tilted in ARM's favour on the hardware side. Pogson writes:
Does saving $20 per CPU look good while paying money for an OS like "7″ instead of GNU/Linux? Likely they are not paying much for "7″ as M$ tries to exclude GNU/Linux but why not ARM? That would be much less costly than $65. Apple went that way because it made sense and they were not tied to M$.

Clearly, M$ is distorting the market for netbooks. OEMs are getting out of the netbook market rather than using GNU/Linux on ARM which has major advantages in cost/performance. Consumers are being denied the lowest-cost option by the big OEMs.
Microsoft cannot really compete here. As we showed last night, Microsoft's tablet executive Bill Mitchell (a Vice President) has also just left the company. "[I]ts rats [are] deserting a sinking ship," wrote Chips B. Malroy a couple of days ago. All Microsoft can do at this stage is brainwash the public and allocated to the latest brainwash campaign is as much money as was allocated to Vista 7 marketing (if not much more). So get ready for a load of lies to be published in months to come. It will come in huge quantities regardless of the merits or relevance of Microsoft's 'new' platform.
"[P]oor things," said FurnaceBoy, "and a Microsoft brand phone has never had a bright future."
"WP7 will be stillborn," Chips B. Malroy concluded as he continued sharing links.
Here is another good article ("All not well for Ballmer's mobile dreams"):
Microsoft's launch plans for Windows Mobile 7 are fast running into the ground as partners are getting more iffy about the operating system.

HP has all but indicated that it will not be making an appearance when Windows Mobile 7 is launched. This is despite the fact that Microsoft has a contract with HP for $20 million to cover the cost of developing the operating system.
In IRC Chips B. Malroy quoted: "Including ads and other promotions by wireless operators and handset makers, as well as the marketing activities of other partners around the world, the total expenditures for launching Windows Phone 7 could run into the "billions," Goldberg told InternetNews.com, relaying information that he said he heard recently from company executives."
"[I]t's costly convincing people to buy stuff they don't want," FurnaceBoy explained. Here is the headline which says: "Microsoft to Spend 'Billions' on Windows Phone 7?"
"Ballmer isn't going to go out without a fight," Chips B. Malroy wrote, "possible billions, he is crazy.
"Ballmer did say he would bury Google? or was it kill Google? Well it looks like Google will get the better of him."
One Apple site chooses the more conservative figures: "Microsoft to spend over $500m to catch up to iPhone, Android"
Mary Jo Foley says it's maybe more than a billion (depending on how it's measured). The Guardian asks, "Microsoft to spend billions on Windows Phone 7: what chance of payback?" Either way, regardless of the exact numbers, "Microsoft faces heavy costs to make WinPhone 7 competitive with iPhone," as one article put it (it left out other competitors like Linux from the headline).
Henry Blodget publishes [1, 2] the item titled "Let's Be Honest: Microsoft's Mobile Business Is a Fantasy" (some numbers validated here).
"Vista Phone 7 has everything it takes to never take off."Microsoft is likely to see it debt grow because of marketing expenditures at the very least. Some circles of the press are already bombarded with puff pieces (news about nothing). Compare that to just two Zune clusters of headlines in two whole weeks of news (Mary Jo Microsoft el al. spreading rumours to create hype [1, 2, 3]) and recall what little "KIN" marketing managed to achieve, apart from alienating Windows partners, who are made irate when Microsoft overrides their hardware business (selling hardware along with Windows, maybe Xbox this time).
Vista Phone 7 has everything it takes to never take off. It's a case of too little, too late. Applications and games are not compatible with this platform, which starts almost from zero and has no compelling features, let alone support from principal partners like Samsung. █
Permalink
Send this to a friend