09.13.10
Gemini version available ♊︎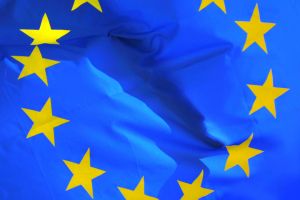 Summary: Microsoft Florian resorts to name-calling (Moglen compared to "Fidel Castro") and demotes standards and Free software while claiming to do the opposite
HERE WE GO again. Since people are being cursed and the FFII is being smeared, it becomes less than reasonable to merely ignore Microsoft Florian, a troublemaking .NET developer and proponent of RAND (incompatible with Free software) who has begun promoting .NET in Twitter (he develops exclusively in .NET) and actively dividing FOSS communities. Pretence time is over perhaps. It just didn't take long before he started passing around Miguel's pro-Mono/.NET messages. Under pressure he also elaborated on his career (paid-for campaigning) and his usual defence is that he believes in the cause he is paid to support. If Microsoft paid him to campaign, then surely it would fit this description. He did the same for a football team until recently. In his defence he said: "I supported them in the stadium in Munich against Bayern on several occasions, and later in Brussels in one strategic context."
Whether Microsoft pays him or not right now (he says that the lobbying "register is not only about affiliation. I haven't done any non-exempt work in more than three years. If/when, I'll register."), some of his strategy is particularly distasteful. He constantly compares Professor Eben Moglen to Fidel Castro, e.g. with the following Twitter tweets:
- "Fidel most recently said the Cuban system doesn't work. Such wisdom sets him apart from someone defending the OIN over and over."
- "In Q&A at LinuxCon Fidel Moglen called IBM a "continuing friend". Why didn't he just tell the real nature of the relationship?"
- "Fidel Moglen called GPLv3 largely successful http://bit.ly/adH7TX If this is success, I'd like to see what he deems failure."
- "IBM Foundation released video of Fidel Moglen's speech praising OIN the week before Oracle sued Google http://bit.ly/adH7TX "
- "One way *not* to defeat software patents is with Fidel Castro-like speeches such as http://tinyvid.tv/show/2xrglw9dap138 "
We are not especially surprised by this because Microsoft Florian did such things before, implying that Moglen was a communist in Techrights comments.
He is also attacking the FFII right now, trying a divide-and-conquer approach (causing infighting, in vain) by mass-mailing people like he always does. Real classy. Over at LWN (a site of Linux proponents, not .NET developers), Microsoft Florian incites people against the FSF.
"Florian Müller seems like the type of person who would pretend to support the very opposite policy which he actively works to achieve."Is there any group at all in the GNU/Linux world that Florian has not smeared yet? He also smears the Linux Foundation by the way. The only company he ever defends is Microsoft, whose extortions he describes as "cooperative".
"Don't blame your own weaknesses on others, then you'd enjoy your life more and make good friends," the FFII told him. He not only lobbies against Free software but also against open standards on the face of it. "Thanks for unmasking that you lobby against open standards," the FFII told him at a later stage, "EIFv2 is not released yet and not about excluding RAND standards." Here is the response.
"Bowing in to lobbyists of your kind," the FFII explained, "the Commission would refrain to define it. Last year the ministers didn't accept it."
Florian Müller seems like the type of person who would pretend to support the very opposite policy which he actively works to achieve. His track record in that regard is extremely poor and well documented.
"For the past decade FFII has been defending "open standards" against lobby attempts to redefine the professional term" the FFII said. Yes, we have all seen this as Microsoft lobbyists pretend to support openness and standards whilst actually doing the exact opposite. It is important to guard definitions and expose imposters.
As an exercise in logic, the FFII asked, "What's the difference between open standard re-definitions of @fosspatents and Hugo Lueders"? (see [1, 2, 3, 4] for background about Lueders)
"A: Müller claims not to represent industry" █
Permalink
Send this to a friend