09.15.10
Gemini version available ♊︎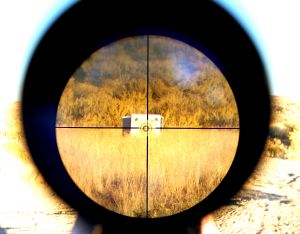 Summary: Patent trolls of very large scale (with some Microsoft staff in them) are using their patents offensively, again
OUR LEAST favourite patent trolls are still at it. The patent troll Acacia turns out to have signed another deal though one of its subsidiaries/satellites:
…Software Restore Solutions, LLC subsidiary has entered into a license agreement with International Business Machines Corporation…
In other news, one of the many satellites of Intellectual Ventures (or several of them) is collecting tolls using patents from the super-troll, Nathan Myhrvold (Microsoft's patent troll).
As the press is still falling for the silly story that Intellectual Ventures is some sort of benevolent invention factory, it's worth remembering that the company has yet to actually invent anything that has come to market, and while it has avoided suing anyone directly, patents from IV are showing up in more and more lawsuits of dubious nature. We first saw a "former" IV patent show up in a lawsuit a year ago. Since then, we've also seen IV "sell" patents to some of its "customers" for use in lawsuits, such as with Verizon and Vlingo.

And now they're showing up even more. Joe Mullin points us to the news that a newly formed patent hoarding company, Oasis Research, which appears to be part of the patent hoarding operation set up by big name patent-attorney-turned-patent-hoarder, John Desmaris, has sued 16 companies, including AT&T, GoDaddy and IronMountain for infringing on a former IV patent having to do with "cloud" storage and online backup. The patents in question are 5,771,354; 5,901,228; 6,411,943; and 7,080,051.

[...]

For all of Intellectual Ventures talk about not suing companies and actually being an invention factory, it's looking very much like the only thing it's unleashed on the world are some amazingly wasteful patent lawsuits on ridiculously over-broad patents that are creating serious waste in the market. And, even if the company really has no part in these lawsuits, it doesn't change the fact that it's adding to the list of ridiculous patent lawsuits by letting those kinds of patents get into the hands of people who file them.
The original report can be found here (Joe Mullin).
The patent system is not behaving and some days ago we found this amusing patent application processing flowchart, not to metion another humourous post on to read a patent in 60 seconds. [via FSFE]
Keep it classy, USPTO. This makes the office look no more decent than the trolls it enables. █
Permalink
Send this to a friend