09.23.10
Gemini version available ♊︎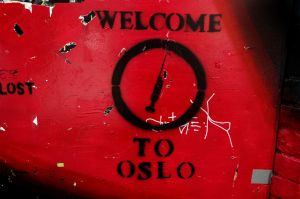 Summary: Microsoft is shedding off failed parts of its portfolio as financial stress grows and layoffs/offshoring become an ordinary reality
Mary Jo Microsoft has reasons to worry about the company that made her career. "In August," she explains, "I noted that Microsoft had discontinued Quadrant,one of its Oslo data-modeling tools. In a blog post on September 22, Microsoft officials confirmed Quadrant and the related Oslo Repository components have both been eliminated."
We wrote about Quadrant before and added it to the list of dead products. All those cancelled products inevitably lead to more layoffs (another new round of which is rumoured to be coming).
Those dead products have their demise spun a little by the 'Microsoft press', which targets Microsoft staff and tries to elevate morale:
Microsoft is announcing today that key components of its "Oslo" modeling platform are no longer part of its model-driven development strategy. In the on-going battle of competing data platform technologies at Microsoft, the company is focusing its efforts on the Open Data Protocol (OData) and the Entity Data Model, which underlies the Entity Data Framework and other key technologies.

Announced in October 2007, the Oslo modeling platform consisted of the 'M' modeling language, a "Quadrant" visual designer and a common repository based on SQL Server. The technology was initially targeting developers, according to Microsoft, with an eye towards broadening tools like Quadrant to other roles such as business analysts and IT. Alpha bits of some of the components were first made available at the Professional Developers Conference in October 2008. Oslo was renamed SQL Server Modeling technologies in November 2009. The final community technical preview was released that same month and required Visual Studio 2010/.NET Framework 4 Beta 2.
To cut a long story short, "[t]he end of Oslo is not surprising based on the project's lack of newsworthy developments as it was bounced around from the Connected Services division to the Developer division to the Data Platform team." █
Permalink
Send this to a friend