10.22.10
Gemini version available ♊︎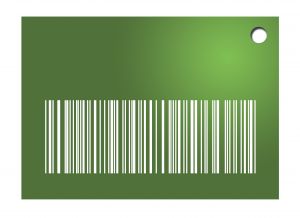 Summary: Novell lost its identity as a "Linux vendor" and the news shows reluctance to do anything to change this
NOVELL HAS had virtually no news to tell this week, the only exception being a press release about Identity Manager 4. At this stage, Novell is just floating, waiting to be acquired (that's what probably occupies the management right now). Based on this week's financial news about NOVL [1, 2, 3, 4, 5, 6, 7, 8, 9, 10, 11, 12, 13, 14, 15, 16], there have been no major shifts. News about Novell was very scarce and casual mentionings of the company were made in light of historical things like Novell's IPX:
PCs with documents to fax often "spoke" to their servers over proprietary protocols (eg: Novell's IPX) and telephone carriers were the most common intermediary between those and other servers (and fax machines as well).
More about Novell's past:
Microsoft on Wednesday reached a deal with New York City to supply software directly to local government but which avoids the controversial practices of earlier years.

[...]

Unbundling is a rare step for Microsoft, which has usually preferred mandatory licenses for its software whenever making a deal. The strategy helped marginalize Corel/Novell WordPerfect over the past two decades and also sparked some antitrust concerns, especially when Microsoft charged a per-computer Windows license even for systems that didn't have Windows installed.
The Economist ponders verbing Novell like people have verbed "Google" and this one article from the Middle East says something odd:
Novell, the leader in Intelligent Workload Management (identity)…
The thing about Novell's "Intelligent Workload Management" (not identity) is that it owns it, so it's not the "leader" in it. Some other new articles from the Middle East cover similar grounds [1, 2]. Novell tries growing its market there. It is mostly about proprietary software though, as articles name Identity Manager 4 and WorkloadIQ. Novell has been spreading self-promotional/self-serving 'studies' recently and these are being used to market Fog Computing, which Novell wishes to control using proprietary software like WorkloadIQ.
Another piece of proprietary software from Novell is GroupWise and this one too received some coverage this week, even though it was very minor, e.g. [1, 2, 3, 4]. GWAVA announced a keynote speaker for GWAVACon. Additionally, "LiveTime and Novell Announce the Launch of Novell Service Desk Software" says this item:
LiveTime Software, a California-based provider of Web, Software-as-a-Service, cloud-based ITIL 3 Service Management, and Service Desk software, announced a partnership with Novell, for worldwide distribution of LiveTime as Novell Service Desk.
Novell's marketing type Grant Ho has just had a placement at ZDNet. It's for identity management, which Novell has a new release of [1, 2, 3, 4, 5]. Novell's identity management bags this new partner:
Arrow Enterprise Computing Solutions (ECS) has deepened its relationship with Novell by bagging distribution rights to the software vendor's identity and security line-up.
People with history at Novell are being mentioned in some releases and articles this week, for example:
Bradford served as CEO of Fusion-io and was senior vice president of Novell. He is now chairman of Fusion-io's board, "giving me a little more time for LDS.biz."
Lastly, Novell was mentioned in the following couple of items (minor significance):
i. HP ExpertONE Targets Cisco Training with New Certifications
They never mention Cisco by name, but it does seem a little late to be targeting Novell CNEs as a major source of pre-trained candidates.
ii. Swicon360 set to shine as Silver sponsor at Saphila Conference
Swicon360, in association with partners Vodacom Business and Novell, will be represented as a Silver sponsor at the event, which is co-hosted by The African SAP User Group and SAP South Africa.
Up to a point this year we were publishing Novell news on a weekly basis. News about Novell has become very scarce though, so we stopped. The company is now on the verge of being no more and given its focus on proprietary software, a takeover won't be loss to FOSS. In some ways it will help demote/eliminate a distribution which Microsoft unfairly extracts revenue from (dubbed "Ballnux"). █
Permalink
Send this to a friend