11.11.10
Gemini version available ♊︎
Mono: is it a science, or is it a faith?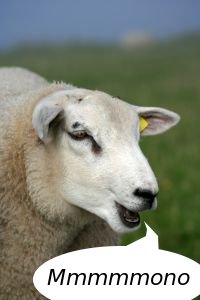 Summary: The Mono proponents have yet again turned to "ad hominem" mode because the simple facts about Mono-associated risk cannot be refuted
TECHRIGHTS' "Boycott Novell" initiative has warned about Mono patents since 2006 (weeks after Novell and Microsoft signed their patent deal). At the time, not many people dared to slam Mono (the FSF did not do so until 2009), but over the years more evidence was gathered to show that Mono is indeed a problem. Now there is more of a consensus and general agreement about it although the approach taken to alleviate/mitigate the issue varies somewhat. Techrights has been relatively polite about it.
Guy Van Sanden (at "nocturn", posting from Belgium) got flamed by Mono proponents after he had criticised Mono. For his recent posts about Mono, which we covered at the time [1, 2, 3, 4], he received personal abuse from the bullies [1, 2] and liars. It's almost as though Mono is a religious cult akin to Scientology. I have personally seen and over the years experienced what one goes though for criticising Mono (being called the "c" word and talked to with the "f" word, even assaulted with libel). No other topic seems to invoke quite as much resentment as from the group of Mono proponents, who often tend to trust (sometimes love) Microsoft as well. Van Sanden has just posted some instructions for removal of Mono from one's system. Innocent enough, right?
Following my post "Get the facts on mono" from yesterday, I thought it would be nice to post a refresher about how to remove mono from Ubuntu and more importantly, prevent it from being reinstalled (for example by installing a package if you are not aware it was built on mono).
Here is the "Get the facts on mono" post which he refers to. Notice the number of comments and flames. The concise argument he made goes like this:
The debate surrounding the replacement of Rhythmbox with Banshee in Ubuntu 11.04 brings back many of the concerns about F-Spot, Tomboy and gBrainy: the mono patent trap.

But a lot of time has past since the original discussions and in that time, some things became very clear.

* Microsoft does hold patents on the .NET technology that mono is based on
* They made a community promise not to sue FOSS projects implementing the ECMA submitted parts of .NET
* The community promise is not a binding patent grant
* Mono implements a lot more than the ECMA parts, De Icaza's promise to seperate mono into safe and non-safe parts was never fulfilled
* There is no promise on the non-ECMA parts
* Software like F-Spot and Tomboy are therefor using parts based on non-free bits of .NET

So, why is including MP3 support and DeCSS problematic but do we digg a hole by using patented technologies from one of the biggest patent trolls on the planet???

I don't think any of this is malicious, but it does feel naive and misguided to me…
Jason from The Source has defended the arguments above by adding supporting evidence in a useful, precise, and easy-to-follow way. Jason claims that "Mono Criticism" is being falsely characterised as intolerance or "Uninformed Hatred" as he puts it:
Mono Apologists must rely on uninformed acceptance of their points, because one can not simultaneously be informed and make the arguments that Team Apologista does. The best honest argument Team Apologista can make is something along the lines of: "Mono may have issues, but so do a lot of projects, and we don't think ours rise to a level of serious concern."

That argument is fair, truthful, and – unfortunately – not very convincing. That is why Team Apologista must resort to misrepresenting the FSF, or trying to silence critics, or trotting out one logical fallacy after another, or resorting to personal attacks.
In the last version of Ubuntu, Canonical decreased its dependence on Mono, so we assumed that the problem was being addressed. But Banshee is possibly to be included in the next version of Ubuntu, as we noted in some of the following posts:
Banshee is a Novell product. It uses parts of the Mono project which the MCP does not cover (by design) and while it's probably fine for SLED users to use for another one year and one month, all other users of Banshee would be sensitive to Microsoft lawsuits (and Microsoft is specifically suing over Microsoft APIs in Linux, as stressed in the previous post).
David Siegel, a Canonical employee, currently works on the controversial Unity, which is based on Vala (discussed in our pilot episode of the TechBytes show). Vala is quite similar to Mono but with an escape route from complete dependency on it. Anyway, Siegel is better known to people because of GNOME Do, which gets another facelift or extension:
A trusted source, one wishing to remain anonymous, sent in the following screenshot to the OMG! Inbox along the assurance that what you see below 'is not a mockup but rather work in progress.'
This post from OMG!Ubuntu (occasional promoter of Mono [1, 2, 3, 4]) contains very few details, in fact almost none at all except the picture. It's an issue because we have come across a Ubuntu proponent who dislikes Mono and reads/links to OMG!Ubuntu over at at Identi.ca. This reader of OMG!Ubuntu is now praising GNOME Do, probably because he — like many others in his position — simply does not know that GNOME Do is based on Mono. Getting those people to recommend such Mono applications is like getting angry, exploited people to lobby for the same billionaires who are exploiting them (and that's what the Tea Party managed to achieve in the US). █
Permalink
Send this to a friend