11.20.10
Gemini version available ♊︎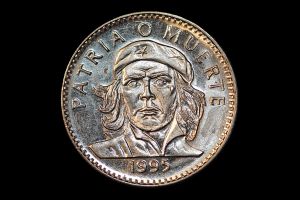 Summary: Microsoft's ongoing coup against the Linux-based Android and another lawsuit against Microsoft's competitors in mobile phones
EARLIER this week HTC decided to turn its Android into Ballnux by paying Microsoft for untold patents which Microsoft claims are infringed by Linux. Microsoft already extorted other Android phone makers in more or less the same way, apparently getting a patent deal without even much of a fight with Samsung and LG back in 2007. The mobbyists seem delighted to find Android makers being sued by a company called Vertical Computer Systems, which Microsoft paid in 2008 (for a settlement). The interesting about it can be found in the comments, including one that says: "Odd Microsoft private settlement in a patent infringement lawsuit filed last year by Vertical Computer Systems did not need a judge or a jury. MSFT and VCSY agreed to a private settlement so we will never know but I personally doubt 1.9 billion was the number. Is IBM, Adobe, Yahoo, Google and GE their next legal stop? Or will this Microsoft settlement be enough to bring future nonexclusive licensing without heading to the courthouse? Only time will tell if vertical goes vertical because of their licensing agreements or the legal agreements."
The settlement was over .NET, which was also sued months ago. The mobbyists are promoting .NET/Mono while also slurring Groklaw, so someone should give a clue to OMG!Ubuntu!, which still promotes Mono [1, 2, 3, 4]. To give examples that are new, there's Do, Docky, and Banshee. OMG!Ubuntu! is quite foolishly promoting Mono-based software without warning about Mono as an ingredient (it's a patent problem according to the FSF).
Well, Microsoft also paid Acacia under circumstances which involved no legal challenges. Either way, another new case is St. Clair Intellectual Monopolies Consultants, which sues Apple Inc., HTC Corp., and Research In Motion. Bloomberg says:
Apple Inc., maker of the iPhone and iPad, along with rivals HTC Corp. and Research In Motion Ltd., was sued by patent holder St. Clair Intellectual Property Consultants for alleged infringement of six U.S. patents for computer-function management.

[...]

Microsoft Corp., the world's largest software maker, sued St. Clair in April in the same court, seeking a ruling that it doesn't infringe four patents for computer-power management. That case is continuing.
Due to a deal with Verizon [1, 2, 3, 4], Microsoft not only gets to make money when Android phones are sold (patent extortion deals) but Microsoft also gets to push Microsoft's Bong [sic] into Android phones and here is the latest example:
There's yet another new Google Android phone on its way to Verizon Wireless with Microsoft's Bing search engine pre-installed.
Microsoft cannot get people to choose its services, so it reportedly paid Verizon half a billion dollars to shove its services down customers' throats (it's virtually impossible to change, by design). Later on, having extorted companies and removed choice, Microsoft still wonders why there is so-called 'hatred' [1, 2, 3] against it. █
Permalink
Send this to a friend