01.16.11
Gemini version available ♊︎
Novell keeps disintegrating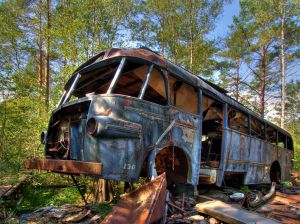 Summary: Novell's management is continuing the mass departure, finding greener pastures while Novell gets sold in pieces
FOR REASONS we explained here before, the effect of one's former colleagues/friends/employers makes it worthwhile to track managers (influential workers) as they move out of companies like Novell. Today we summarise a few recent examples, starting with DecisionWise, which adds Linda Linfield as a Director [1, 2]. Linfield worked for Novell beforehand: "In her prior role as Director of Learning & Development for Novell, she worked with leadership and management teams across geopolitical and cultural boundaries, including Europe, Asia, Australia, and throughout the Americas. Linda currently has responsibility for the DecisionWise international network of associate consultants."
Joe Panettieri highlights Bob Davis, the new CFO for Kaseya. Panettieri explains further: "I first met Davis roughly two decades ago, when he was senior VP and GM at Novell (1986-1994). Davis was one of the key people who had helped Novell to emerge as the leading PC LAN software provider." This was mentioned later in this post and in this post from the same publisher.
Another new CTO comes from Novell. This one is Stephen Henkenmeier, who joins ClickSquared [1, 2]. We mentioned him recently, but newer articles/PR add that "prior to M|C, Henkenmeier was vice president of finance for Novell, a leading global provider of infrastructure software and solutions. Henkenmeier also managed global strategy and planning in this role, and was a member of the global executive leadership team."
"A VP and General Manager at Novell (coming from Ximian) finds himself in another new 'home'."Joel West elaborates a bit on Eric Schmidt in Novell (recollections), as so many publications these days do, but this one is nothing major. A VP and General Manager at Novell (coming from Ximian) finds himself in another new 'home'. To quote: "Patrick was formerly the CEO of xkoto, a cross platform enterprise database virtualization software company which was acquired by Teradata. Prior to xkoto, he was VP and General Manager at Novell. Patrick joined Novell in 2003, as part of the acquisition of Ximian, a Linux and open source software company, where he was President and CEO." This is definitely worth watching, in case Mono and Moonlight, for example, get promoted there.
There is also Jeff Porcaro, who previous worked at Novell. To quote: "With extensive expertise in global enterprise software engineering and quality assurance, Porcaro brings over 20 years of senior management experience at major technology concerns, including Symantec Corporation (Nasdaq: SYMC | PowerRating) and Novell, Inc. (Nasdaq: NOVL | PowerRating), to the recently-created position focused on overseeing the development of and feature enhancements to Central Logic's entire patient flow solutions portfolio." More can also be found here: "Porcaro has previously served at Symantec, Altiris, WordPerfect, and Novell."
As always, there are less senior Novell workers who are reported to have moved elsewhere. To give just one new example, "BYU senior anthropology student Whitney Andersen attended Saturday's ceremony with two friends, Karthik Chandrasekaran and Vegin Abraham Varghese, both of India, here in the U.S. working as temporary consultants for Novell." On notability scale, departure of non-managerial workers is low, so we generally omit that from posts.
The general trend is that as Novell leaders see the company fading away, many of them leave and find greener pastures. People who buy from Novell at this stage are taking a huge risk. █
Permalink
Send this to a friend