01.21.11
Gemini version available ♊︎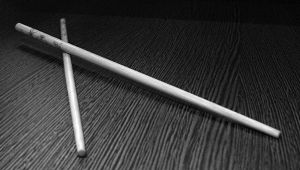 Summary: The West loses its advantage to the East by increasing grounds for litigation without much cross-continent/country leverage
A little while ago we wrote about the impact of excessive patenting, especially when it comes to the rising power of China (post available in Spanish). China is not going to sit back and let itself be abused by the West. In fact, based on this report, "China Patent Grants up 40%, Filings Up 25% in 2010″:
Not long after the announcement came out that the USPTO granted a record number of patents in 2010, China's SIPO officially announced today that the number of patents granted in China in 2010 was 40 percent higher than in 2009, receiving over 1.2 million patent applications and approving 814,825 requests among them last year. The application number was over 25 percent more than that in 2009.
Over in the US, a "Patent Troll Takes Twitter To Court For Creating Virtual Community of Celebs" and China may be laughing at this self-nuking act that only shuts down innovation rather than promote any. It can lead companies to expansion in China where it's safer for a corporation (less litigation, less regulation).
You read that right – someone is apparently suing Twitter because it lets celebs interact online. The popular micro-blogging service partly owes its popularity to celebrities like P Diddy, Ellen Degeneres, 50 Cent, Ashton Kutcher and Demi Moore who command millions of Twitter followers. It's exactly this aspect of the service that's now under fire from little-known VS Technologies, LLC that doesn't even have a website. This company apparently holds rights to a 2002 patent entitled "Method and system for creating an interactive virtual community of famous people" and they're seeking an unspecified amount of damages to be paid that "cannot be less than would constitute a reasonable royalty for the use of the patented technology, together with interest and costs as fixed by this Court," as they've put it.
In Europe too we have been seeing some discouraging news recently (Court of Justice ruling on Czech GUIs) and Falk Metzler, a lawyer, writes about it in his blog. What he says in the first part is a bit of an introduction:
Even though up to now this blog predominantly reported on patent issues and IP politics, it is nevertheless intended to cover other types of software-related intellectual property as well.

I thus feel that I have to mention at least briefly the recent decision of the European Court of Justice in case C-393/09 (BSA vs. Ministry of Culture of the CR), which is dealing with copyright protection of graphical user interfaces (GUI).
How are people supposed to code these days? In the past, all one had to do was ensure that his/her code was written by oneself. These days, people are expected to read and understand hundreds of thousands of patents and now be familiar with loads of GUI designs/layouts that are 'protected' by copyright? Metzler shows the KDE4 desktop in his blog posts. Is he trying imply something? What type of future does the West offer to developers if restrictions that they are not interested in are put in place to impede them? I write this as a concerned developer myself. Programming jobs are being eliminated in order to give way to lawyers and monopolies they sometimes represent. █
Permalink
Send this to a friend