02.03.11
Gemini version available ♊︎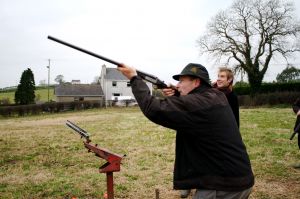 Summary: Adnaan Ahmad from Berenberg Bank stands in the way of MeeGo as he advises Nokia to become a servant of Microsoft
Nokia had lobbied against Ogg before it got some more sanity and became one of the biggest contributors to Linux (the kernel, but also to other packages like Qt). Nokia came to the conclusion that Linux was the future of mobile, but by the time it reached this realisation, Google had already beaten Nokia to it and hit the jackpot with Android. Nevertheless, Intel and Nokia carry on undeterred with Maemo/Moblin/MeeGo (Maemo is still actively promoted by Nokia) and there is a MeeGo Summit planned to take place in Finland.
We have deep concerns about Nokia's appointment of a CEO from Microsoft and we wrote about the issue in posts that include:
A writer whom we consider to be a jerk (because of his rudeness, not to mention many pro-MAFIAA and anti-FOSS articles since 2006 at the least) echoes the message of Berenberg Bank's Adnaan Ahmad and uses the headline "Marry Microsoft, analyst tells Nokia":
Microsoft was Elop's previous employer, of course. Leaving aside the exclusive Microsoft partnership, which has its merits but risks looking like a "Coalition of the Losers", the rest of it isn't bad advice.
It remains to be seen what Elop meant by joining an "ecosystem". Or rather, whose "ecosystem" was he referring to? If pressure is kept by pointing out his conflict of interest, it may help paralyse him in the sense that it may keep him away from Microsoft. █
Permalink
Send this to a friend