02.03.11
Gemini version available ♊︎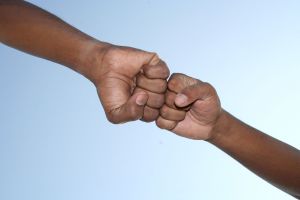 Summary: Apple shakes its iron fist even after Jobs' departure from the company
• Report: Apple clamping down on App Store content
• Supposed change in Apple policy has e-book fans worried about their apps
The Kindle app—and other e-book apps like it—may disappear from the App Store if the latest buzz about Apple's policies turns out to be true. According to a report in the New York Times, Apple has rejected Sony's e-reader app because of a policy change at Apple. Under the new policy, apps can no longer access content purchased outside the App Store.
• Apple Rejects Sony Reader App Over In-App Purchases. Kindle Next?
Apple has rejected the Sony Reader iPhone app from the App Store, telling Sony that it "can no longer sell content, like e-books, within their apps, or let customers have access to purchases they have made outside the App Store." In the report, from the New York Times, Sony's digital reading boss Steve Haber says that all future in-app purchases will have to be made in-app, and go through Apple.

For new apps this is no big deal, but there is one big exception to this rule currently trading freely outside its iOS apps: Amazon's Kindle. Kindle books can only be bought from the Amazon site (or from actual Kindle hardware), but they are then sent over-the-air to iPads and iPhones.
• E-book readers chew through more books, still enjoy paper copies
• "UK Regulator To Launch Probe Into E-Book Pricing
The Office of Fair Trading is to launch a probe into the pricing of digital books in the UK, investigating a number of complaints that publishers and online retailers could be breaching antitrust law.

The Wall Street Journal reports that the probe follows a similar move by U.S authorities six months ago – with the rise in digital readers like the Kindle and the iPad, book publishers and retailers have battled to effectively price electronic books, in attempt to safeguard their revenue stream and sales in bricks and mortar stores.
Permalink
Send this to a friend