06.13.11
Gemini version available ♊︎
The 'new Microsoft': if you can't beat them, tax them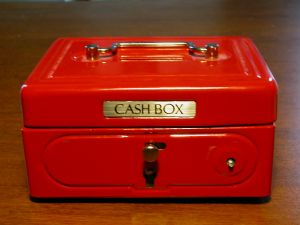 Summary: Microsoft strives to turn Linux/Android into its own cash cow and IDG (among other Microsoft-funded corporate press) is helping Microsoft achieve this, not to mention Microsoft patent trolls
THE PRO-PATENTS lobby is very strong because the oligopoly hires lobbyists to pretend to be the voice of the people. There is also a fair number of pro-Windows PR agents, whom Microsoft is compensating in all sorts of ways (we covered these before). It is rather easy to spot them and as noted in our daily links, Mary Jo Foley (the longtime Microsoft booster) said that the sellers discouraged her from buying a "Windows" phone (of course they did, because it's rubbish). IDG is trying to blame the carriers rather than blame Microsoft's product. Amazing! To quote:
At a Verizon reseller kiosk, a salesman clearly tried to deter me from buying a WP7 device altogether. Not only did not he appear to know the fundamental difference between Windows Mobile and WP7, his kiosk didn't even offer WP7 devices and said you'd only find WP7 demo products at a few of Verizon's big retail stores.

"Honestly, only 1 out of 500 customers comes in here asking for a Windows phone," he said. "Verizon won't roll them out to kiosks until it performs better on the market."

At Sprint, a salesperson was impressed by my insistence on trying a WP7 device (Sprint has only on Windows Phone 7 model, the HTC Arrive), but still tried to sell me the Android-powered HTC Evo (like the one he held). When I told him I'd rather wait for another WP7 phone to hit Sprint, he tried to convince me to return on June 24 for the HTC Evo 3D.
Yes, Android phones are technically vastly superior. As one of our readers put it, "sales people tell customers that Windows Phoney 7 is crap, Microsoft press [IDG] complains. Mary Jo Foley complained about the same thing, last week on Twitter with some nasty Microsoft PR person. The company has an excuse for all of their failures, it's always someone else's fault. boo hooo."
Mr. Pogson notes that annual sales are at a region of "472 Million Smart Phones, 50 Million Tablets and 360 Million PCs". This helps show that GNU/Linux need not aim so hard at the desktop, not anymore perhaps. Microsoft is currently demolishing Nokia to take over at no cost. Glyn Moody notes a headline that says "Nokia still dominant in #Africa, has 61% of mobile ad impressions" (adding, "but for how long when cheap #androids"). My response to him was, "Microsoft won't allow cheap Androids. It will tax Android (=cash cow) and send along trolls which Florian will be cheerleading for. Microsoft does not need the desktop. It needs patent tax on 472m smartphones & 50m tablets that are sold per year (mostly w/ Linux/Android)" (these comments can be found in Identi.ca).
We really ought to reform/remove the USPTO, but the corporate press is not helping at all.
Almost nobody (except patent lawyers) denies the fact that the USPTO is broken. Some call for its abolishment, while more conformist voices (arguably "cowards") call for mild reformation. The truth remains that the USPTO and its proponents try to spread and expand its clout to other continents, thereby instantaneously giving amazing power to a lot of American conglomerates over other countries. So-called 'trade agreements' are utilities of this unjust agenda. It should be noted that Europe is not innocent here [1, 2] and countries in Africa, south America, and east Asia should be furious. Their politicians happily sign away their citizens' rights and freedom, using all sorts of lies and euphemisms ("trade agreements" is one such euphemism).
"We really ought to reform/remove the USPTO, but the corporate press is not helping at all."As we noted in the previous post, Microsoft is trying to spread the USPTO's mentality like it's some kind of a medicine that would benefit other countries rather than turn those countries into slaves of the likes of Microsoft, Intel, and IBM. Shameful, shameful stuff. Everyone except employees of those companies (including the patent lawyers) has everything to lose and nothing to gain. Monopolies do nothing to promote innovation, they promote protectionism, exclusionism, and nationalism within the subjugating country (not the oppressed ones). These market dynamics ought to be understood in the context of the attacks on Linux, which has origins outside the United States and is often characterised as being "non-American" (despite its permanent basing in Oregon).
An American company called IDG is one heck of a curse not just to the English-speaking world. Since it has many publications in many different languages, it can often provide the American bias its customers (advertisers, not readers) require if not demand. It echoes a lot of US-centric statistics (more on that in a later post) to glorify domestic companies and it also promotes a US perspective on law. In relation to the Windows Mobile/Phone/whatever brand they choose today, IDG is now spreading new propaganda which came from itself and is allegedly Microsoft-funded FUD. For a change, it noted at the bottom: "Full Disclosure: IDC is a sibling company to PCWorld, both of which subsidiaries of IDG" (this is rarely noted, if at all, when IDG promotes so-called 'studies' from IDC, funded by the BSA to lie annually and harm the public with those lies). Recent headlines from IDG's fake "open source" blog include "Shame on Richard Stallman" and "Has Open Source Made Google's Software Stack Obsolete?" The writers there often have a proprietary software background/bias, as we explained before. One of the Microsoft apologists there is having a FUDfest right now with a "30 days with Ubuntu" rally. Anyway, in that latest article which predicts success for "Windows Phones" (based on its own 'study'), the author adds: "An issue not taken into account by IDC is Google's legal troubles relating to Android software patents" (Android has no software patents, it's like saying "FOSS patents").
"The USPTO reexamination process is so cumbersome that it helps show what a farce the USPTO really is."Ah… FUD time again. When the i4i verdict came out from the SCOTUS and coverage arrived to disappoint, where was IDG? Doing some investigative journalism or just playing ball for the US patent system which was victorious that day (it does not harm the Canadian one, yet). Where is IDG when Microsoft patent trolls are attacking Linux? It just doesn't report. It doesn't do its work. It is left for sites like Groklaw to pick up the pieces and criticise the broken system. Professor Webbink writes about the Interval case which also affects Linux: "Don't hold your breath for the court to issues a stay.. Although the court in this case previously denied a stay, it did so on April 29 only because the USPTO had not acted on the reexamination requests. That has now happened (See the update to The World Kicks Back). Despite the fact that the USPTO has now ordered a reexamination of each of the patents, Courts are generally loath to wait on the USPTO reexamination process."
The USPTO reexamination process is so cumbersome that it helps show what a farce the USPTO really is. It is biased in favour of patent maximalism because it sells better (selling monopolies is the USPTO's business). It is therefore left for other companies to pool their efforts and fight outrageous software patents one by one. This new example counters one such patent and it says: "Some of you may have known, that Widget Press is being sued for patent infringing on US Patent US Patent 7,822,816 (816) that covers data collection on a mobile device using an electronic form. A lot of folks have generous offered financial assistance in helping Widget Press during this difficult time. Thank you. This post is mostly to address how you can help and to discuss briefly about the lawsuit we are in. If you feel so inclined to help us out after reading this post, please feel free to support Widget Press in any way you can."
Patents should be discussed more often as anybody but patents lawyers and monopolies should vote strongly against them. Why doesn't the corporate press play along with the people's interests? Maybe it's just not supposed to and was never supposed to. █
Permalink
Send this to a friend