08.16.11
Gemini version available ♊︎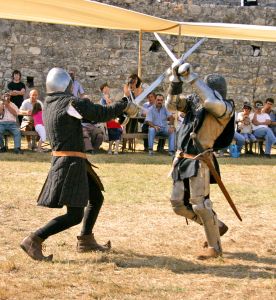 Summary: The argument against patent monopolies continues even though Google is buying its way into the patents club
WHAT Google did by buying a part of Motorola is far from ideal. Suddenly Google can be perceived as part of the problem, which is gigantic companies that amass many patents or need to pay a lot of money to join the racket that excludes small players. Regardless of Google's decision, it is recognised by some big sites that ="The Patent System Is The World's Biggest Threat To Innovation Today" and to quote the opening:
At the risk of stating the obvious, I'll say this right up front: The patent system in both Europe and the United States is the biggest threat to innovation in the world today.

Rather than competing with each other on price and features, the biggest tech companies want to fight it out in court where some Luddite judge—rather than the market—can decide who wins and loses. By claiming that another company has violated some vague patent, one vendor can use the legal system to either block rival products from the market or demand hefty kickbacks (a.k.a. licensing fees) from their makers.
Glyn Moody says, "speaking as a mathematician, I certainly concur with the view that everything is "just maths" in a certain deep sense: that is, we believe that we can, *in theory*, use maths to describe anything that exists. But in practice, some bits are trickier than others."
Here is a ket line: "This fundamental distinction between software patents and the other kinds is reflected in all the problems that are cited with the former: the fact that they are patents on knowledge, and the fact that you often can't invent around such patents, because that's like trying to invent around logic."
Exactly.
What Google does quite correctly is that it tries to squash Lodsys' software patents [1, 2, 3], but why did it not make an attempt to squash software patents as a whole? The third link there is the coverage from Groklaw, which is likely to be most accurate. It also speaks of reexamination of Paul Allen's patents (another patent troll who also attacks Android using software patents).
Brian Kahin has this new piece which remarks on the patent situation in relation to Android. He begins thusly:
I recently wrote about the $4.5 billion auction for Nortel's portfolio of 6,000 patents that went to a consortium that included Apple, Microsoft, and RIM (Blackberry) — three of four smartphone platforms. In the wake of this sale, Interdigital has contemplated monetizing its portfolio of 8,500 patents, perhaps even putting the company up for sale. Google announced that it has bought over 1,000 patents from IBM for defensive purposes. Perennial investor Carl Icahn suggested that Motorola cash in on some of its immense portfolio of 18000 patents. Analysts have noted that Kodak's patents may be worth more than Kodak itself.

The value of these patents is not in the technology. These prices are being paid for the power to block others from using technology they have developed independently. Or for the power to block others from blocking you by threatening to block them from using their technology — "assertion" and "counter-assertion."

The IT sector has learned to live with these practices at some cost, but the patent mania and litigation around smartphones is unprecedented. Nothing like this happened as the personal computer came of age. In Silicon Valley, suing for patent infringement was not part of the culture. Knowledge spread quickly and informally. Employees of rival firms socialized and exchanged ideas — and moved from company to company. The Valley's unique form of social capital beat out the culture of control along Boston's Route 128 and made Silicon Valley world famous.
Julian Sanchez also has this thoughtful piece titled, "When Are Patents Obvious?"
The more highly specialized professionals are in rapid communication with each other, the more likely it becomes that you'll see innovations that are "obvious" because they involve combining various disparate kinds of incremental prior innovative steps, but which don't have "prior art"—meaning nobody has taken that exact step before, because it required a bunch of other pieces to be in place before it was viable. So searching for "prior art"—if that means exactly the same preexisting invention—becomes a less reliable guide to what is "obvious" in the relevant sense. But as specialization increases, it also becomes vastly more difficult for a patent examiner with broadly relevant training (engineering and electronics, say) to use his own understanding and expertise as a guide to what is truly "obvious" to someone trained in the specifically relevant domain (say, engineering mobile cellular data networks). It's increasingly unreasonable to expect even the smartest and most diligent examiner—even assuming away all the bureaucratic and institutional incentives to err on the side of granting patents—to judge the "obviousness" of innovations across an ever-proliferating array of subspecialties.
Timothy B. Lee goes even further by asking, 'Are software patents the "scaffolding of the tech industry"?'
Quoting Lee's conclusions: "Of course, it's possible that the bankrupt company failed because its more successful competitors simply ripped off its technology and undersold it. But at least in software, this is not the common case. More often, many companies independently come up with similar ideas. The company that prevails is the one that executes best, not the one who came up with the idea first. Which means that the patent system simply transfers wealth from those who are good at building useful products to those who are good at navigating the patent system.
"Mace's post is based on a similar fallacy. He argues that patents are good because they allow a small company like his to prevent a large company like Google or Apple from copying him. Obviously that's valuable to him, but it's not clear that it's good for the economy as a whole.
"Companies have other ways to protect their innovations. They can use copyrights, trade secrets, and the head start that any inventor has over copycats. Mace objects that these protections aren't adequate to guarantee that the original inventor will win in the marketplace. But that's the point: consumers benefit from the robust competition that results when inventors have only a limited advantage over competitors. The first company to enter some market shouldn't be able to simply rest on its laurels. Remember, Facebook was a "me-too competitor" in the social networking space; it's a good thing that Friendster and MySpace weren't able to stop Mark Zuckerberg from entering its market.
"The function of the patent system isn't to maximize the profits of inventors. Rather, it's to provide inventors with sufficient incentives to ensure they continue innovating. In software, the protections offered by copyrights and trade secrets are already more than adequate to produce a huge amount of innovation. As a bonus, these regimes are less cumbersome and less prone to frivolous litigation than patents."
We rest assured that Google's move might provide a short-term fix that assures the growth of Linux in mobile phones. In the long term, Google's newly-acquired patents too need to be eliminated, along with all the rest. It's the only way to serve justice that's inclusive (includes small players and new entrants). █
Permalink
Send this to a friend