08.18.11
Gemini version available ♊︎
Attachmate kills Novell's portfolio, signs Microsoft patent deal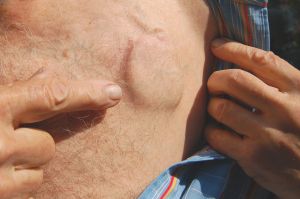 Summary: Vibe (aka Pulse) loses its pulse, suggests an almost hidden remark from Novell's PR — a low-profile announcement that leaves customers stranded
A FEW weeks ago when we mentioned a statement from Novell we missed an important part of it which said that Vibe (formerly known as "Pulse") had been buried for "focus" (nice spin). The truth is something like this:
Novell has decided to shut down its Web-hosted Vibe Cloud enterprise social collaboration suite, which bombed with customers although the market is hot for competing products.
It "bombed with customers," eh? It's a good thing that not many companies fell into this trap then. After all, Pulse/Vibe was proprietary, unlike Wave and more like SAP. Rik Myslewski writes:
After floating it around the market for only three months, Novell has decided to evaporate its Vibe Cloud web-based "social collaboration platform for the enterprise".

The decision to decommission the Vibe Cloud service as of September 30 was announced by Novell's new president and GM Bob Flynn in a Thursday post on the company blog, optimistically entitled "Defining the Next Chapter of Novell: Focus and Commitment".
What will companies do after the end of September? Go ask Novell. Amid executives shuffle in India it seems clear that Attachmate does almost nothing except sign a SUSE patent deal with Microsoft. Is this what Attachmate bought Novell for? Decommission products and put Microsoft commission on the GNU/Linux products? █
Permalink
Send this to a friend