10.14.11
Gemini version available ♊︎
Microsoft AstroTurf, Apple aggression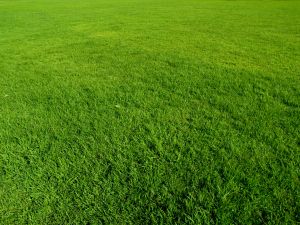 Summary: The duopoly of Linux foes is working hard not to outpace Linux/Android but to cheat and interfere with fair competition
THE CONSEQUENCES of what Halliburton [1, 2, 3] did are still discussed in British news sites. More and more people are becoming aware of the problem. This can help bring patent trolls to the UK along with more litigation.
There are new stories of software patents being used offensively, but these are mostly stories from the US. The danger is that by letting multinationals and patent trolls expand their lawsuits or their arsenal to Europe there will be less opportunity for European businesses to work in peace. Apple is already among those who harm Europe by denying access of certain products and certain features into the continent. "Samsung To Alter Smartphones To Skirt E.U. Ban" says a headline from IW and Apple evidently continues to innovate even after Steve Jobs' departure — innovating in the legal department by blocking Android tablets [1, 2]. Apple suppresses innovation having taken all of its ideas from others.
Microsoft too is a major problem because it lobbies for the EU Patent (allowing bans and fines to have their scope expanded). The other day we were not quite so sure what to do to counter all that lobbying, but Glyn Moody used his IDG blog to push a rebuttal to disinformation into public awareness. Quoting the article's opening paragraphs:
One of the striking changes at Microsoft over the last twenty years is how savvy it has become in terms of lobbying and influencing political opinion. There was a time when, like most serious tech companies, it regarded this kind of sneaky activity as beneath it – something that only tobacco companies would stoop to. No more; today, it bombards everyone and anyone with a constant stream of carefully-crafted policy papers and posts designed to achieve its goals.

Here's the latest one. It comes form the "Positions" page of Microsoft's Digital Policy site in Europe. It's called simply "Intellectual Property", and is written in a deceptively simple style, as if it were some non-contentious statement of truths universally acknowledged.
"After failure of introducing EU swpats [software patents], the unitary patent idea has become the back-door way of achieving the same goal," writes the FFII's president, quoting the above.
There are patent boosters in the UK working to make FRAND (patents in standards) more commonplace. Moody wrote a great deal about this subject before, even in the very same blog. In the next blog post we will show how Microsoft uses all that lobbying to actively suppress Linux adoption and also to tax its use (Android and beyond, even GNU/Linux). This is an issue we have warned about for 5 years. █
Permalink
Send this to a friend