12.28.11
Gemini version available ♊︎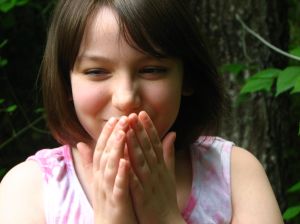 Summary: New posts about the US patent system, including examples of very bizarre patents
THE SOURCE of cynicism about society increasingly becomes the USPTO, which grants patents (monopolies) on things that make one wonder if it's a hoax of not.
Here is a classic which was mentioned some days ago:
These were collected in the course of other research by Azeen Ghorayshi and put online as a slide show by Mother Jones magazine link here.

My favorite is #6 in the slides called "method of concealing partial baldness" patented on May 10, 1977. Here is the illustration for the patent which should have been denied on the grounds that it was already in wide use among the balding.
Zonker has becomes rather cynical as well and he helps debunk the idea that patents are indicative of innovation. To quote his new column:
A Deeply Flawed Infographic: Most "Innovative" Countries and Industries

[...]

Measuring an intangible like "most innovative" is tricky, at best. At worst, it's a complete disaster, like measuring "most innovative" by using patents as a measure, like this infographic from Good and Column Five Media.
Here is another curious patent. "Anyone got a clue who might be behind this new patent?" That's what was said by Evgeny Morozov, who found himself troubled by some patents. In another tweet he writes: "Missed this back in June: "Microsoft Patents 'Legal Intercept' Technology, Will Skype Have A Backdoor?"
How about this Orwellian patent?
"If you're the giver or recipient of presents gift-wrapped by Amazon, you may want to take a gander at U.S. Patent No. 8,060,463, granted to Amazon last month for Mining of User Event Data to Identify Users with Common Interests. Among other things, Amazon explains the invention can be used to identify recipients of gifts as Christian or Jewish based on wrapping paper. From the patent: 'The gift wrap used by such other users when purchasing gifts for this user, such as when the gift wrap evidences the user's religion (in the case of Christmas or Hanukkah gift wrap, for example.)'"
"Wish PTO would give the gift of ending obvious patents," said Tim O'Reilly. It seems like more and more people are getting the idea that the patent system is flawed. Acceptance of it is the first stage towards recovery. Previously, Mr. O'Reilly said: "We need some serious reform on software patents." █
Permalink
Send this to a friend