01.11.12
Gemini version available ♊︎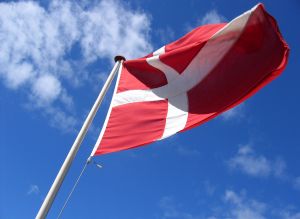 Summary: The Danish Presidency starts its term with disappointing developments that put Europe at risk and the Danish Business Minister claims that Italy gave up its sovereignty, too
THIS year we see Denmark getting the magic wand that is sure to give it fame and notoriety.
The Danish Presidency starts on the wrong foot. It does not look out for the interests of Europe. The Danish EU "Presidency will carry forward efforts to introduce Unitary Patent," tell us patent folks, who trouble us a lot because they only care about their tax on innovation, not innovation itself (as they impede it). Some UK-based lawyers say that a referendum is possibly imminent, but what facts will the public be given if it happens? Here is the relevant part:
Now with the Danish Presidency at the helm, some are questioning whether the unitary patent proposals will be pushed through with the same momentum as under the Polish Presidency or whether they will languish on the sidelines. With an upcoming plenary vote by MEPS to take place in February (although there is some rumor it will occur this month), the AmeriKat will be interested to see how the Danish presidency will handle this issue. According to this blog post on the Kluwer Patent Blog by Anders Valentin of Danish law firm Horten, apparently the Danes are also concerned about the current proposals and left and right-wing parties have demanded a referendum on whether Denmark should join the unitary system.
One source of opposition to the unitary patent is said to have fallen, but the source for this allegation is just this one article so far (for all we know). It says:
Italy is ready to join the European Union patent system, leaving Spain as the only outcast from the scheme, Danish Business Minister Ole Sohn, whose country holds the EU presidency, said Wednesday.

Introducing a unified patent system – doing away with the need to protect inventions individually in each of the 27 EU states – is seen as a key step to boost the bloc's competitiveness.
We shall wait and see if it's just a single person's fantasy or actually true. We previously saw some wishful thinking-derived disinformation. With software patents in Europe (through the unitary patents) companies like Microsoft will hurt people in Europe with additional taxes, even within communication paths with one's government. The FFII's president explains that "Microsoft [is] lobbying for royalties in "Open" standards, so that citizens all pay the bill at the end" (source)
"It will allow any US-based troll to rob Europeans just like it robs Americans."That's what patents do. Microsoft's own patent troll makes matters worse, i.e. more expensive for everyone, for the enrichment of sociopaths who are billionaires that legally loot the system using laws they lobby to create. Bringing patent trolls to Europe is the main outcome the unitary patent will entail if it's passed. It will allow any US-based troll to rob Europeans just like it robs Americans.
Intellectual Ventures, the Microsoft patent troll which is the most radical example of this, is among the main culprits which not only extort real companies but also lobby politicians (using the money they stole from legitimate companies and customers). The business press is promoting this abominable troll even these days, despite all the known problems with this racketeering operation (critics do get mentioned in the article). Whose pockets is the London press in? When will the public be told the simple truth about this pyramid scheme? This practice should be banned in a civil society. █
"They are not implementing all parts of the OOXML standard, so he [technical director of Microsoft Denmark] is lying."
–Mogens Kühn Pedersen, chair of the Danish Standards Committee
Permalink
Send this to a friend