02.22.12
Gemini version available ♊︎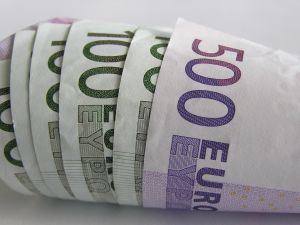 Summary: Patent updates from Europe in particular, including commentary from sound figures of authority
TECHRIGHTS writes a great deal about the "Fraude das Patentes de Software" because this issue was identified as the #1 barrier to FOSS some time in 2006 when Novell went to Microsoft in order to use its software patents against Red Hat et al. Being mere monopolies, software patents impede competition in the software field.
"Software patents without a debate" is the title of the recent presentation slides from the FFII's president. He chose this title because right now there are private (behind closed doors) discussions and the FFII's president alleges that "RAND will become will EU law soon thanks to BSA." The BSA is a Microsoft front group.
Andy Updegrove, whom Microsoft hired some time in the past (it helps pay critics and thereby gag them), has this new piece about FRAND and to quote his Q&A:
A: I think so. What the events of the last few weeks indicate is that perhaps it's no longer necessary to define what "FRAND" means. Like open source software, more and more people recognize the value and importance of open standards. And just like open source software, you don't necessarily have to have a narrow definition of what FRAND means. You simply know it when you see it, not by its individual characteristics, but by whether or not it offends the community.

And just like open source, if you take action against one user of open standards, you will increasingly be seen as taking an action against all users of open standards – in other words, against all users of technology. If you decide to do so nevertheless, then you'd better be prepared to answer to that wider audience as well.

If you think about it, you might say that's not only fair, but reasonable, too.
Microsoft's disgraced FRAND lobbyists like Florian Müller (whose output is just anti-Google propaganda for his client, Microsoft) take no day of rest. They are doing this on the payroll and cite one another. FRAND policies are for the monopolists, not for the people. Some people might pretend to work for the people or even call themselves "FOSS" something, but they work against the people, for their own bank account.
"The majority of FOSS enthusiasts seem to be unaware or ignoring FRAND"
–Marti van LinMarti van Lin correctly points out that "[t]he majority of #FOSS enthusiasts seem to be unaware or ignoring #FRAND ? is.gd/jqyfRc or perhaps I've misinterpreted it!"
He is right. And moreover, there is a lot of FRAND propaganda going on. A lot of it is Microsoft-funded.
The "European Parliament To Exclude Free Software With FRAND" says this new headline from Slashdot. Quoting the submission in full:
First time submitter jan.van.gent writes "The European Parliament is on the verge of adopting a directive reforming standards, reform which would introduce FRAND patent licensing terms, an undefined term which has been seen as a direct attack on the fundamental principles of Free and Open Source software. The Business Software Alliance has been very active trying to get FRAND terms into the directive."
Here is what the FFII's press release says: "The European Parliament Consumer Committee is on the verge to reform the standardisation process in Europe. The reform recognises patented interface specifications which discriminate Free Software implementations. Royalties over standards create an unavoidable barrier of entry in the market for small software companies and independent developers."
The Unitary Patent will continue to be debated as questions about the Unitary Patent continue to be raised by the public. This is a separate but related threat that we'll address another day.
Meanwhile, over in Israel (sometimes lumped in with Europe, e.g. the ERC), software patents are said to be getting legalised. Lior Kaplan writes:
The Israeli patent registrar have reverted previous ruling regarding patents on software and published a draft for the procedures to accept such patents. The procedures are open to public comments for the next 30 days.
Down under in Australia there has not been patent news for a while, but this talk about software patents in Australia has just been uploaded, so we would like to share it.
Google continues to collect software patents much to the concern of some ("If Google Is Serious About Reforming Patent Mess, It Should Make A Bold Statement And Stop Using Motorola Patents To Demand Cash") and the EFF, as mentioned the other day, gets increasingly involved in this battle over patents, even though it takes a Google-like approach that does not eliminate patents as a whole. As the FFII's president put it some days ago, the "EFF does make clear is that advocating for the abolishment of software patents is not likely to be part of this project" (that it launched).
Later he added: "FFII should open a US branch, EFF is incapable of campaigning against software patents" (FFII comprises many engineers, unlike the EFF. Groklaw, which is typically people who are in the field of law and not engineering, takes a similar approach).
As shown here, "EFF still believes in software patents" based on phrases that it uses. Pieter Hintjens writes: "When someone pretentiously talks of "IP violations" I ask, "Patent? Trademark? Copyright? Ship hull design? Plant variety rights?"
"When someone pretentiously talks of "IP violations" I ask, "Patent? Trademark? Copyright? Ship hull design? Plant variety rights?"
–Pieter HintjensHe is then told: "You are also missing semiconductor topography rights, design rights. Maybe "trade secrets" as well, M$ likens secrets == IP."
One might argue that forbidding the sharing of ideas is, in general, a bad thing. That's more like the FSF approach.
It ought to be mentioned that some of the backlash against Google patents is a PR campaign from Microsoft and its lobbyists, who call the kettle black and hammer on politicians to ensure that Ballmer and his gang can carry on with extortion (under the façade that others are doing it too). █
Permalink
Send this to a friend