10.19.12
Gemini version available ♊︎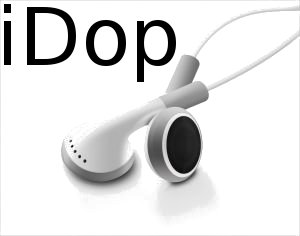 Summary: Apple does not find favourable rulings outside the United States and moreover it must apologise at its own expense for libel against Android devices
THE USPTO has been getting docile support from Obama and from the US Congress because the Establishment is there to defend the interests of plutocrats, pushing their competition out of the market, especially foreign competition. Here is fear of doing something which may upset those plutocrats:
Three out of four panelists at an Oct. 16 Congressional briefing agreed that the smartphone patent wars show that "the patent system is broken," but none was optimistic that Congress can or will do anything to fix it.

For a Congress that entertained patent system constituencies' battles for many years before passing the America Invents Act, there was little appetite, it seemed, for continuing the fight–especially considering the AIA has not even been fully implemented–on the highly controversial question of whether software patents should be banned.
So, despite sweeping public consent for an overhaul, nothing is being done, still. The problem is political in nature, in the sense that "institutional corruption," as Professor Lessig calls it, prevents progress. Large corporations always get their way. In the courtroom, however, it's not always so, especially for US corporations in other countries (that too is political). There are exceptions of course, even from hypocrites like Bezos who pushed for software patents in Europe and now wants change. To quote the original report about his latest realisation:
Government action could be needed to bring an end to a litany of patent lawsuits in the consumer technology market, such as those between Apple and Samsung, Amazon founder Jeff Bezos has told Metro.
Another exception to the rule (US companies winning cases in the US) is Apple, but as more evidence comes to the surface we often find that politics, nationalism and trial misconduct cannot outweigh the truth. "UK Appellate Court Confirms Pan-European Win for Samsung on iPad Community Design Charges," say the lawyers as Apple loses in the UK again [1, 2, 3]. Apple wants secrecy around its claims because these are so darn ridiculous. "In post-trial battles with Samsung, Apple fights to keep documents sealed," says Ars Technica. Here is a noteworthy quote:
Apple has lost is appeal in a UK court against Samsung's Galaxy Tab. The court of appeals has upheld its previous judgment that Samsung did not infringe on any Apple design. The judge had said that 'Samsung products were not as cool as Apple'.

The previous decision had come in July. Colin Birss (sitting as a Judge of the High Court, UK) had said that Galaxy Tab does not infringe upon the design of Apple's iPad. The judge said that Galaxy Tab is not identical to the iPad even if there are some similarities but that doesn't account to design infringement. The judge actually criticized Samsung's design by stating that they "do not have the same understated and extreme simplicity which is possessed by the Apple design."
In other words, Android has more features. The MSBBC covered this as well. Apple will need to apologise to the public, to apologise to Samsung, and adding insult to injury, Apple will need to pay for it. It's like a public walk of shame after military surrender. Jobs' troops will hang their big heads in shame. █
Permalink
Send this to a friend