04.07.13
Gemini version available ♊︎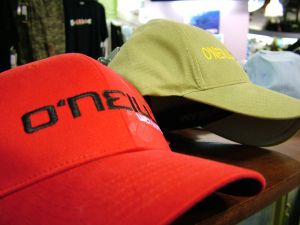 Summary: Red Hat, Google and some more companies are openly complaining to the government about fights of patent trolls against them
THE MORE we see attacks on Android, the more we discover the role played by patent trolls, some of whom work at the behest of practicing corporations that need a proxy that's immune to litigation against itself. There is a new report from CNET, a CBS site, about the lawsuit we covered some days ago in posts such as this and there is yet more coverage from the British press. The H says:
US cloud and hosting service Rackspace has filed a complaint against IP Navigation Group (IP Nav) and Parallel Iron at a US federal court in Texas. Rackspace says that it is suing for damages because IP Nav has broken an agreement that exists between the two companies. The hosting service is also seeking a court declaration that Rackspace isn't infringing any IP Nav patents, writes Rackspace's legal counsel, Alan Schoenbaum, on the company's blog.
Previously, Red Hat helped Rackspace against a patent troll and now we see Red Hat, Google and others calling for the government to crack down on patent trolls. Here is the statement from Google's lobbying blog:
Today, we submitted comments together with BlackBerry, EarthLink and Red Hat to the Federal Trade Commission and Department of Justice on the growing harm caused by patent assertion entities (more widely known as patent trolls).

We've been encouraged by recent attention on the problem of trolls, which cost the U.S. economy nearly $30 billion a year. Trolls are hurting consumers and are increasingly going after small businesses, hampering innovation and reducing competition.

Our comments today also focus on a worrisome trend: some companies are increasingly transferring patents to trolls—and providing incentives to assert those patents against their competitors. These transfers can raise rivals' costs and undermine patent peace.
Notice the way this is posed. They don't blame just trolls but also companies like Microsoft that feed those trolls. Apple is part of that same patent cartel and after some failures to attack Android directly we are seeing yet more such failures. Apple has just lost the infamous 'slide-to-unlock' patent, which the German court deems invalid. Some sites are quoting Microsoft Florian, especially Apple boosting sites, but this sure is a blow to Apple, no matter how anti-Android lobbyists try to spin it. Yes, his post is all full of spin and damage control for Apple. It's like a controlled 'breaking' report, not the first of this kind. █
Permalink
Send this to a friend