05.07.13
Gemini version available ♊︎
Accepting the status quo, like sheep led to slaughter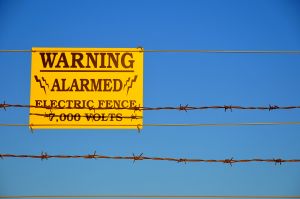 Summary: Red Hat is too soft on the issue of software patents, based on its comments to the USPTO; Linux/Android continue to suffer from software patents in court cases which may last years
Red Hat has hardly been a flag bearer in the fight against software patents. It is not as bad as IBM, but it is not always helpful, either. Red Hat itself is filing to receive software patents of its own, making a distinction between what it calls "bad" software patents and "good" software patents. It tends to focus on trolls and in its Web site OpenSource.com (Red Hat-run) it has almost a monopoly on views regarding software patents.
Nevertheless, in the wake of USPTO opening up to feedback Red Hat is making its policy known:
The USPTO has been asking the public to respond to a series of questions with suggestions on improving patents. It is aware that the technical community isn't happy with the way patents are being issued, particularly software patents. You are familiar with some of the USPTO's questions, because we at Groklaw responded to two of them, topic 1 on how to improve software patents, regarding functional language, and topic 2, suggestions for future topics for discussion.
Red Hat's suggestions play along the lines of software patents as a given, which is problematic. Groklaw's 'cref 66895 suggestions], on the other hand, were very good and they are essential for a meaningful discussion of the real issues. Elsewhere in Groklaw there is a discussion about a legal case involving the best-selling Linux devices, the ones from Samsung. Here are the latest two updates on that:
1. Joint Case Management Statement Filed in Apple v. Samsung
The judge in the first Apple v. Samsung patent case in California, the Hon. Lucy Koh, asked the parties to file a joint case management statement, just in case she decides to go forward with an immediate second jury on the issue of damages on the 14 products where the first jury got the math wrong. And they have now done so [PDF]. There will be a hearing on all this on April 29. Of course, they disagree. Because they don't agree on how to go forward, they each set out their positions, once again. The short version is that Apple wants to hurry up and have the trial immediately and Samsung wants to hear from the appeals court before the new damages trial goes forward, so as to ensure the same mistakes aren't repeated.
2. Judge Koh's Order in Apple v Samsung: No Stay on Damages Retrial, Unless…
Judge Lucy Koh has reached a decision [PDF] on going forward on the retrial on damages in Apple v. Samsung. Trial is set now for November 12th, on damages only, same Daubert rulings, motions in limine, discovery disputes, and evidentiary objections ruled on the same as the first trial, meaning if she made mistakes in the first trial, they'll be repeated in the retrial. "The parties may not relitigate these issues," she writes. So it's all for the appeal court to figure out. She isn't interested in reviewing all that. So if the appeals court orders a third trial, that's the way it will have to be. She wants to keep the damages retrial short and sweet and limited to just one issue, and then send it on its way to appeal, so no new theories and no new fact discovery. There is a schedule for expert discovery. The jury will be 8 people, with the parties' given three peremptory challenges each. Apple asked for the very same jury instructions, but she says they will get together on October 17th to discuss "how to
present infringement and validity findings" to the new jury. Other than that, she is silent on that point.
Trial expected at the end of this year, eh? Justice is taking too long, so it's SCO all over again in that respect. What needs to occur some time in the next year or two is elimination of software parents in the United States (or radical cut-down). Red Hat just doesn't go far enough to achieve that. We need other fronts in the fight against software patents; Google ain't it, either. █
Permalink
Send this to a friend