05.20.13
Gemini version available ♊︎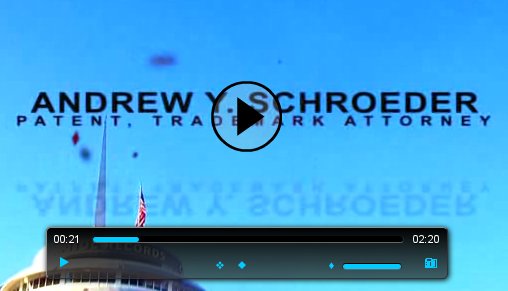 Summary: Bully and law misuser is trying to get his way with foul language, intimidation, and sheer lack of professionalism
The USPTO is not totally detached from the subculture of patent lawyers. One article from patent lawyer Quinn shows everyone (no link, on purpose), quite revealingly, that applicants worked closely with an examiner for several decades, passing a lot of software patents through him. If this is professionalism, then the term professionalism is now meaningless.
"Mr, Schroeder thinks he is above the law, making a temper attack of his even worse than before and making him look like the type of arrogant lawyer you should never ever hire."The USPTO also claims to be open for comments, but its roundtables [1, 2] exclude people with views it does not agree with. This is censorship. It's an echo chamber.
More importantly, helping to show lack of professionalism at the USPTO, applicants are given communication channels with examiners (they make themselves available for contact). And watch what this leads to. It's bullying and intimidation, as covered by Masnick's site. "There's a lot of anger directed at the US Patent Office," it says, "but it mainly originates with people frustrated by the office's "rubber stamp" approval process that has littered the road to success with hundreds of trolling speedbumps, each one waving a stack of overly broad patents and demanding that actual innovators hand over enough cash to cover the rent on their empty East Texas offices.
"Patently O has uncovered some anger directed at the USPTO, this time coming from the opposite direction. After a client's application for a telescoping sprinkler was rejected for not being anything the patent office hadn't seen before, patent attorney Andrew Schroeder fired off an apoplectic set of "remarks" to the patent examiner. It starts by suggesting the examiner has a drinking problem and then sinks even lower. Way lower."
"Many in his field are rude, arrogant, and self-serving to the point that there have zero tolerance to people who actually produce the work they leech off."There is also this followup: "Our friends over at Above The Law have alerted us to the fact that Schroeder is back… and is he ever pissed off about people knowing just how pissed off he is. In what may be one of the worst-designed blogs ever made (and, warning, it's so badly designed that it doesn't even work at all if you have javascript turned off) Schroeder has announced that first, Dennis Crouch is the "Dickhead of the Year" for 2013 (I'm wondering who the past winners are) and (even better) that he believes Crouch violated the CFAA in finding and publishing his rant.
"Both posts are filled with poorly designed graphics, mostly mocking Crouch, which Schroeder proudly takes credit for late in that first post. These aren't even "bad in an ironic way" graphics. They're just bad. In the way that someone is when they first discover how Photoshop works and suddenly thinks they're a master of design bad. But the rant is just as wacky. He never apologizes for the language he uses, beyond noting that it was "less than flattering." No, his focus is on the claim that his insane rant — in which he accused a patent examiner of taking drugs, being drunk, not reading the patent application, of having to write with crayons and a variety of other euphemisms to suggest that the examiner has mental problems — was a "confidential" communication between himself and the examiner, and revealing it involved both (a) illegal hacking into the USPTO site and (b) being a "dickhead" for thinking it might be entertaining to highlight his ranting."
The CFAA is used to criminalise just about anything done with a computer. Mr. Schroeder thinks he is above the law, making a temper attack of his even worse than before and making him look like the type of arrogant lawyer you should never ever hire. CBS did a piece about it, thankfully shaming this sociopath. Based on some experience with Techrights, Schroeder is not the only patent lawyer who is a sociopath. Many in his field are rude, arrogant, and self-serving to the point that there have zero tolerance to people who actually produce the work they leech off. There is more about this story here. Schroeder's ridiculous-looking Web site is dressing everything up — including a map of the United States — as a US patent. Mental! █
Permalink
Send this to a friend