01.27.21
Gemini version available ♊︎
When they say they lack resources to invest in CentOS they lie; it's just that they reckon they can make more money (in the short term, quarter-to-quarter) by abolishing it
Summary: This new video is over half an hour long and it's a discussion of IBM's self-harming (shot-in-the-foot) move, which it already seems to regret
THE monopolistic squeeze of IBM wouldn't be the first in the company's history. Our system administrator says that in her experience, based on what she saw, IBM already has "buyer's remorse"; Red Hat isn't what IBM thought it would be. In a foolish move before Christmas of the most difficult year since the World War IBM decided to shaft CentOS users, who generally supported the Red Hat 'monopoly' without contributing to it financially. A month later IBM's regret was made evident in a "new year" post about limited access to 'free' RHEL. Too late, IBM. Damage already done…
"If IBM doesn't hire or promote some sane and reasonable people for its management (people who actually use GNU/Linux, unlike Jim Whitehurst), there might be no redemption, neither for IBM nor for Red Hat."Not only did IBM damage its status with Red Hat and CentOS users; it sent a really negative signal to all Fedora volunteers and maybe the Red Hat employees who thought there was more to their job than just making money (or getting a salary). Due to the pandemic, job-finding prospects are low, so those people likely stay onboard, at least for now.
Today and yesterday we saw a number of articles about the latest face-saving move from IBM. It's an interview with Microsoft Tim, which some GNU/Linux proponents in the media have since then cited [1, 2]. Unlike Microsoft Tim, their agenda is pro-GNU/Linux. They express grave concerns, even in their headlines. The opening part says: "Brian Exelbierd, responsible for Red Hat liaison with the CentOS project and a board member of that project, has told The Register that CentOS Linux is ending because Red Hat simply refused to invest in it."
That's not Red Hat. That's IBM. There's no Red Hat anymore, except 'in spirit' (or inherited trademark). In the video above I make the analogy of ATI-AMD. Almost every time one company buys another it promises to preserve the original names (but rarely does at the end). In IBM's case, as somebody told us years ago, we need to wait 2 years before IBM formally kills what it does not like (in acquired 'assets'), even in clear defiance of promises originally made (because after 1.5 years people forget those promises anyway).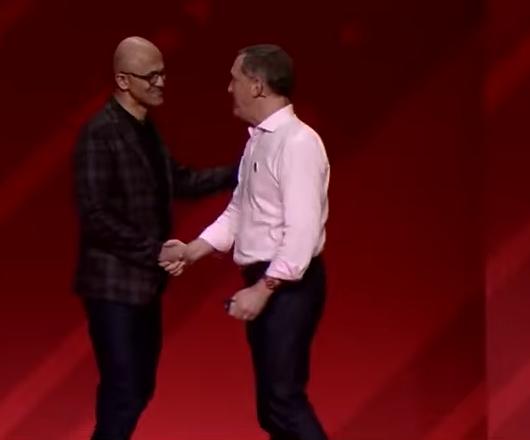 IBM seems to be panicking a bit, seeing that it cannot quite kill CentOS because CentOS's founder (and colleagues/friends/allies) already works on Rocky Linux (to be ready in a couple of months) and there are new press releases, along with new press coverage, about AlmaLinux from CloudLinux. They're basically rebuilding CentOS outside the claws of Red Hat/IBM. Who at IBM was foolish enough to not foresee this? CloudLinux is willing to invest over a million dollars on this project, knowing that there are many millions of users of CentOS out there, especially corporate users who can afford to donate (rather than pay IBM a fortune every year).
The most disconcerting thing, to me at least, is that IBM totally doesn't understand GNU/Linux (the management at least) or is actively looking to sabotage things in a money-grabbing move that would severely harm long-term gains.
Red Hat still develops more of GNU/Linux (even as a desktop/laptop platform) than any other company. Even Google does nowhere as much, not to mention the clueless Intel, wrongly assuming Microsoft/Windows can save it. If IBM doesn't hire or promote some sane and reasonable people for its management (people who actually use GNU/Linux, unlike Jim Whitehurst), there might be no redemption, neither for IBM nor for Red Hat. █
Permalink
Send this to a friend