03.28.21
Gemini version available ♊︎
Summary: The first part in a series about the USPTO protecting the cabal of proprietary software giants/monopolies, including improper appointments and outright corruption (as observed by a longtime critic of the Office)
THE U.S. Patent and Trademark Office (USPTO) Director-turned-lobbyist David Kappos was discussed here many times in the past. He came from IBM, worked for the USPTO, then returned to lobbying for IBM and Microsoft (among others). Nowadays he's lobbying hard for software patents (or to abolish/bypass 35 U.S.C. § 101). He's working for software monopolies while they fund him to lobby. It harms the image of the USPTO. The Federal Circuit has a similar problem with two former chief judges.
The issue with Kappos may seem like "old news", but here's the gist of it: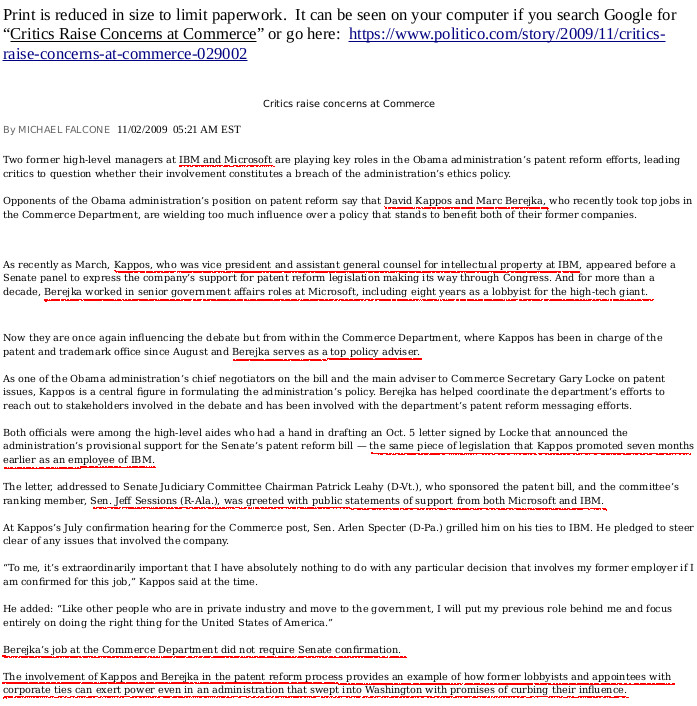 As was explained at the time: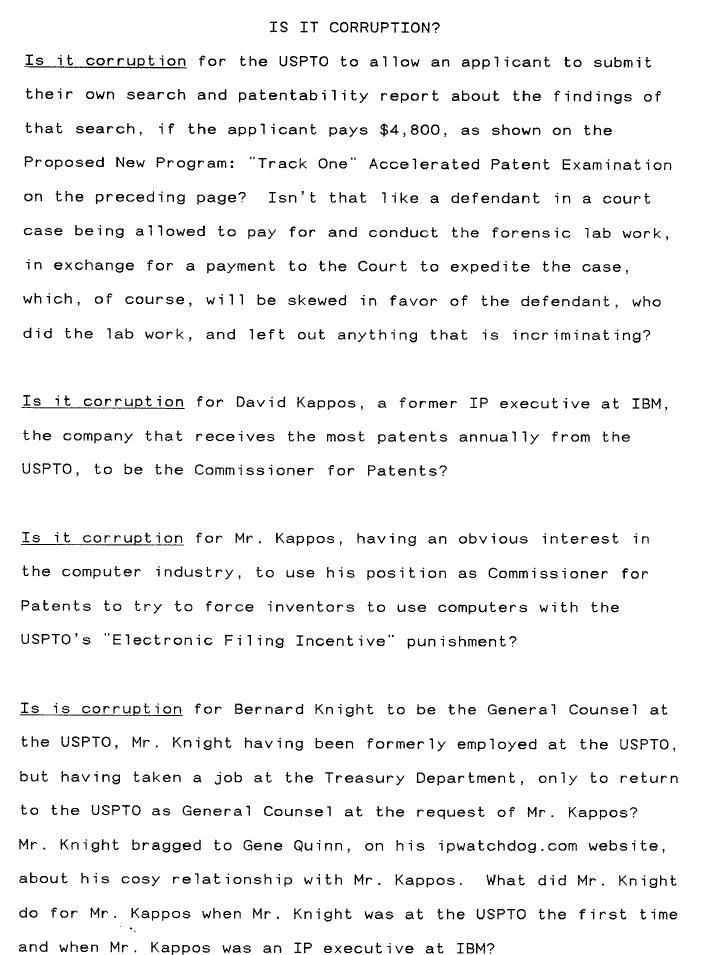 "Then, too," a reader has told us, "there is the issue of the USPTO not working with Linux, which might interest you."
"The Kappos-Politico article is something I found, where people in Congress were – back in the day – suspicious about Kappos being from IBM, and bringing with him a Microsoft guy. They implemented something called the Electronic Filing Incentive. Trying to force people to use computers and, of course, Microsoft."
"Can the USPTO moreover block GNU/Linux users wishing to file patents and interact with the Office?"We have been sent about 50 pages, but we are reproducing here just a subset of these (a lot of those deal with exuberant fees or marginalisation of "lone inventors", which is a legitimate concern, albeit not our focus).
We'd rather focus on the GNU/Linux compatibility issues alone. As we noted here in recent years, the USPTO intends to financially penalise (punish) people who don't use Microsoft formats [1, 2, 3] though it's clear Microsoft is somewhat of a thing of the past with just about 30% of the public using Windows or other Microsoft operating systems.
Can the USPTO moreover block GNU/Linux users wishing to file patents and interact with the Office? Look at the status of GNU/Linux in the US government, as per Wikipedia: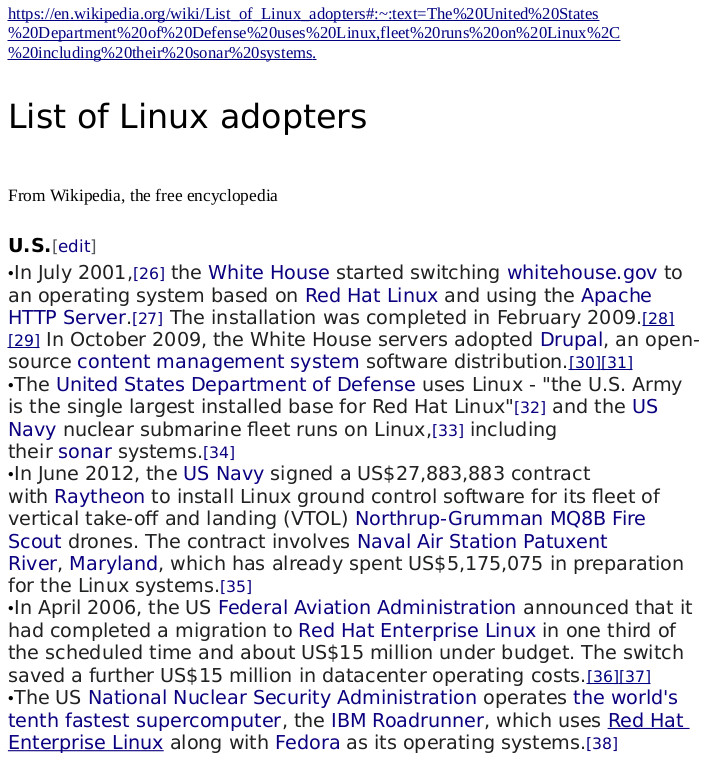 Proprietary stuff is required by the USPTO: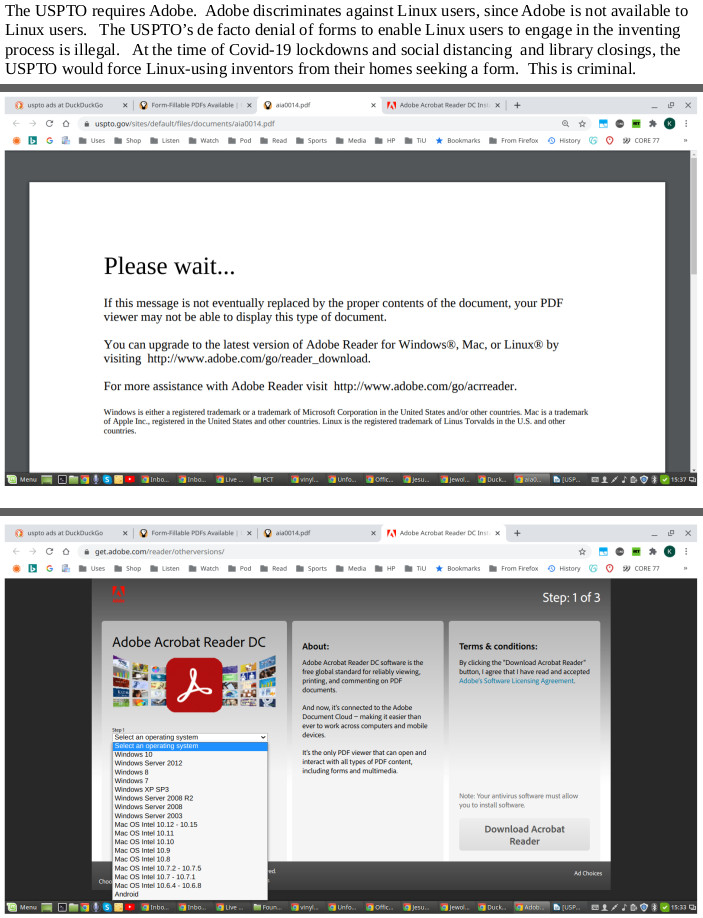 Adobe stuff hasn't worked since 2013: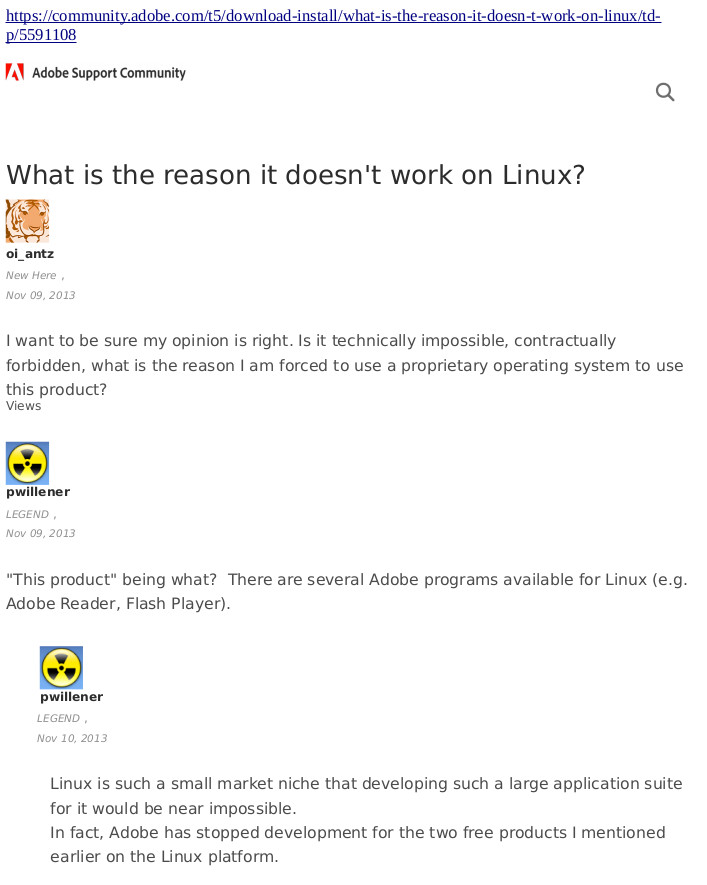 "I'm a four-decade American inventor who has been fighting corruption at that USPTO for maybe about 15 years," the reader said, "and I recently made an important medical discovery, and filed a patent application, and the USPTO is threatening my application, simply because I use Linux."
We've been aware of such issues for a very long time. They range from formats to site access or specialised tools
"The Internet informs me that you are interested in USPTO corruption and medical biophysics and open-source software," the reader told me, "so, perhaps, maybe we can connect to discuss a few things, although you are on the high-tech end of things, which I am not. I suppose, broadly, my medical discovery would be considered medical biophysics, since it involves mechanical sound waves and their effect on the body, and, specifically, urological function."
We will likely revisit this issue some time in the near future. "As you can imagine," the reader said, "I'm extremely angry, and I'm right now finalizing a big report that I'm going to send to a bunch of people in DC, hoping to get something done. I'll send you the report when I finish it."
We've mostly been focusing on EPO corruption, but some overlaps exist across the pond, with European software patents being used as an excuse against SCOTUS precedents, even in the face of challenges like Patent Trial and Appeal Board (PTAB) inter partes reviews (IPRs). Stay tuned for more… █
Permalink
Send this to a friend