GNU/Linux Has Conquered the World, But Users' Freedom Has Not (Impediments Remain in Hardware)
Installing one's system of choice on a device is very hard, sometimes impossible.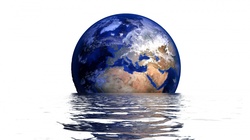 THE mobile (device) and embedded space is dominated by GNU and Linux. Sure, some of it is Android or Alpine (i.e. no GNU), but some is Debian/Ubuntu (like ROS [1] below). The BSDs also have some presence in that space, but Windows is a rare sight. To Windows it's a no-go zone. It's unfit for purpose.
For those who value freedom there's the "Librem" range of things, running Debian without proprietary bits [2,3], and lighter options exist such as SparkFun [4] or Arduino ("Industry 4.0", i.e. buzzwords, back again [5-6]). Then there's the somewhat higher end, e.g. Raspberry Pi & clones [7,8].
10 years ago, as in back in 2013, Techrights used to write habitual articles about the growth of GNU/Linux in this space (Android had only begun to become highly dominant worldwide) and now that we're changing the site's software and style we might revisit the subject again. We want to see (in context) where advocacy has taken us and how it can be improved. As so-called 'consumers' we can help set trends by altering patterns of demand.
GNU/Linux "world domination" is well behind us, but freedom did not end up coming along. "Librem" is generally trying to do the right thing, but to most people the "Linux" device to use is some Android thing, irrespective of the level of spying and user restriction. Perhaps in the coming decade more commentary will be needed along the lines of hackability or modifiability. In Daily Links we made a subsection called "Open Hardware" for this purpose. █
Related/contextual items from the news: