Curation and Preservation Work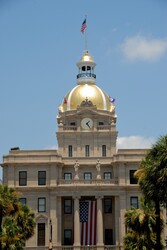 THE past week was spent converting old pages to static HTML and restoring/reinstating all sorts of services on newer, safer systems. We still have many tasks to go through, but at least we're managing to post Daily Links and articles. IRC has also been a lot more on-topic than before (it was besieged for about a year by vandals and criminals, who had decided that they can recklessly commit crimes with impunity as long as they use VPN and Tor).
The winter is coming soon and this means our anniversary is near. The world is now full of poverty, starvation, and in some places wars (or imminent prospects of impending war/s). Reaching 2040 is doable for us, maybe even as an active site (or whatever comes after the Web). We're now working on bulletins and IPFS.
Those who refuse to accept the gradual demise of the World Wide Web do so at their own peril. Web sites are still around (albeit fewer over time), but Web browsers are fast changing because some companies dislike access to information. █