Forget VSCode (Microsoft's Proprietary Spyware), Use KATE Instead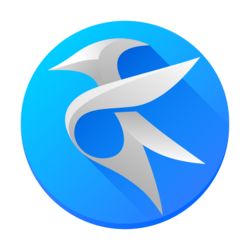 THE GNU/Linux-centric news sites and blogs aren't mentioning Microsoft (much) anymore - maybe part of a much broader trend - but many projects remain indebted to GitHub (i.e. Microsoft) for 'free' hosting. Phoronix, the pseudo-Linux site, goes further by promoting mere Git mirrors of projects as if they're the official source, in effect boosting Microsoft and its monopoly to craft easy-to-write 'articles' that are just a GitHub link, short blurb, and tons of hostile ads on top.
Microsoft entryism is a huge problem. We must talk about it.
What's more, "there seems to be a severe campaign promoting "VSCode" which could be counteracted by pointing out the plethora of better software," an associate has noted today.
There are already many lists out there on the Web, some of which out of date, some of which list other proprietary spyware/malware as "alternatives", and some even suggest other Microsoft stuff like Atom (which is also abandonware).
Speaking from direct experience, let's consider KATE, the KDE advanced text editor that now fully replaces KWrite (it was officially abandoned in very recent years and it's more than 2 decades old already!). This morning I boasted about KATE (or "Kate" as most people and sites write it) remembering or retaining program state, so after my unforeseen reboot I lost nothing. It also makes emergency copies of files in case of system crashes. For files remotely edited (e.g. over SSH) it keeps temporary files in /tmp, even if the program is not configured to make backup files (typically with "~" at the end, ".bak" is also a common one). KATE has almost all the features of a supposedly "modern" text editor and it does not take a lot of RAM unless you edit truly gigantic files or build up a massive undo/redo stack. Kate is excellent at syntax highlighting (many colour schemes too, even per file) and has some built in Git integration. It has had many plug-ins over the years (some no longer work, some replaced by built in functionality) and apparently - though I never checked - it has good cross-platform support.
I've tried many other GUI-based editors over the years, but I always come back to KATE (if it is available on a given system). ncurses/command line is a whole different ballpark.
I use KATE to write all the articles (in 2006 I used KWrite) and most of the code. KATE is great. It rhymes, too. █