[Video] Corporate/Mainstream Media Still Failing to Call Out Windows (and Microsoft)
Video download link | md5sum ec6bd91d56d0f81f8dd7d66e7f4ddc50
Security Slant in Mainstream Media
Creative Commons Attribution-No Derivative Works 4.0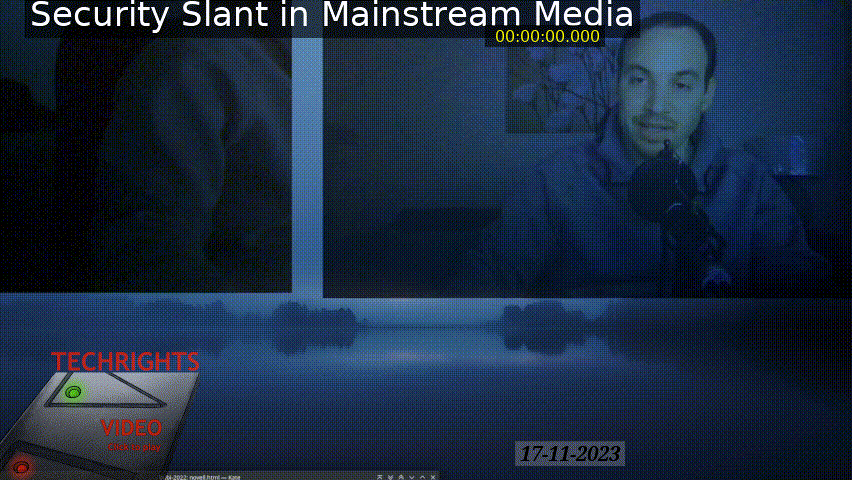 TODAY'S POST (and video) deals primarily with security and how the media fails to properly cover the issues, possibly due to sponsors and ads (which are also a form of sponsorship). Too many Windows issues are being blamed on generic computer problems rather than Microsoft Windows, especially in Microsoft-sponsored sites.
The issue isn't limited to security coverage. For instance, in Finland if one writes an address on a paper letter by hand, the system finds the right address if you use the Finnish names but if you use the Swedish place names, then the system fails. Both languages are official. However, this is being blamed 'on the computer'.
It hardly says anything meaningful.
We saw other examples of institutions blaming "Internet" or "network" or "computers" instead of Microsoft or Windows. One more example is Sampo Pankki responding to inquiries by saying "IBM takes care of the network" when SharePoint falls flat on its face for several consecutive months without respite. That 1) prevented people from accessing their own accounts, 2) prevented accounts from receiving money, 3) allowed access to accounts which weren't yours, 4) all of the above.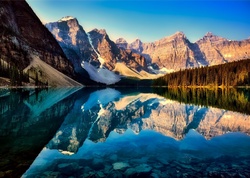 This happened around 2007 and Sampo Pankki is still failing.
Sompi, from Finland, told he "had an account in Sampo Pankki, currently known as Danske Bank. I could not access my money because their online bank only showed me a page that read "Internal error. Try again later." I contacted their customer service and they just said "Use Chrome, we don't support Firefox or other browsers." Also they recommended me to use their Android app. It was this year."
"Eventually they fixed their stuff but a lot of damage was already done." This went on for months.
The mainstream press is moreover conscientious in avoiding mention of the role of Microsoft in the shutting down of shipping in Australia, as the video above notes, even after what Microsoft did to Denmark a short while back.
The video then mentions this potential way (subject change) to distract from Exchange and Azure giving away like trillions of E-mails to every hostile nation. It mentions "government emails", but that's what Microsoft is vulnerable and notorious for, having giving mail of the US government to Chinese spies. Microsoft only admitted this after being forced to (by the government) and then it turned out to be a widespread problem. They hide their breaches. That's not even legal.
Also see "Google reveals details of Zimbra vulnerability used to target government organizations" (a legitimate problem but being spun as FOSS being insecure, and thus Microsoft being acceptable). This one says "Google LLC's Threat Analysis Group today revealed details of how it identified and responded to a new exploit in the Zimbra Collaboration Suite that was used to target international government organizations. [...] noticed it being actively exploited in targeted attacks [...]"
So what's the solution, GMail? Either way, Webmail is a bad idea (chaining more vulnerabilities in a fatter stack) and Microsoft's products have back doors by intention. Owing to Edward Snowden's NSA leaks, we already know Outlook was intentionally made not secure. But nobody ever mentions this anymore. █