Report: Microsoft Wants $15 for Each Android Phone Sold, Without Contributing a Single Line of Code
Dr. Roy Schestowitz

2011-07-06 19:02:27 UTC
Modified: 2011-07-06 19:02:27 UTC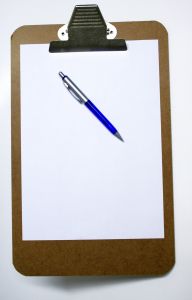 Summary: Microsoft jots down monetary demands from rival platforms, virtually at gunpoint (as in, pay up or get sued frivolously)
MICROSOFT reportedly gets $5 for each HTC Android phone that gets sold and it wants even triple that amount, based on this other new report which helps show how Microsoft's strategy of buying patents and then extorting rivals plays out:
Microsoft Corp has demanded that Samsung Electronics Co Ltd pay $15 for each smartphone handset it makes based on Google Inc's Android operating system as the software giant has a wide range of patents used in the mobile platform, local media reported on Wednesday.

Samsung would likely seek to lower the payment to about $10 in exchange for a deeper alliance with Microsoft for the U.S. company's Windows platform, the Maeil Business Newspaper quoted unnamed industry officials as saying.

Samsung had no immediate comment.
They should be reporting racketeering [
1
,
2
,
3
,
4
,
5
,
6
,
7
] and the USPTO should really come under scrutiny from the USDOJ. What is this?! Microsoft has been running around with a loaded gun
quite a lot recently
. Time to send out the police. What ever happened to the RICO Act?
Even a
Microsoft apologist is appalled by this
? Is this the future of Microsoft? A patent bully and parasite?
Well, paint me red and call me a girl scout, I totally did not see this one coming at all. This is so utterly surprising it made my brain explode. Hold on to your panties, because this will rock your world. After pressuring several smaller Android vendors into submission (and yes, HTC is still relatively small compared to other players), Microsoft is now moving on to the big one: Redmond is demanding $15 for every Samsung Android device sold. Samsung's choices are simple: pay up, or face another epic lawsuit.
Then he adds:
Update: As pointed out in the comments, more accurately would be to say that the USPTO resisted software patents until the mid-'90s, with lower courts sometimes overturning USPTO decisions. Software patentability then developed further in the court system, until the 1998 decision, in which the patentability of software was established beyond any doubt. More here.

So, even without software patents, the computer and software industry flourished before 1998. Basically every computer and software technology we use today is older than 1998, so this means innovation and progress occurred just fine without software patents. Arguing that software patents are needed to foster innovation is akin to arguing that progress was hampered pre-1998.

As I've said before, ideas should not be patentable. A patent should cover an implementation, but since with software the implementation comes in the form of code, the implementation is already protected by copyright. Hence, software patents are not only idiotic, they are simply not needed.

It takes a lot of time and research to write a good science fiction novel, yet you'll see few people arguing that the idea of a space novel should be patentable. Yet, this is exactly what software patents are.
Meanwhile, one of the patent trolls which
attack Google
celebrates getting more patents
. From the press release:
Red Bend Software, the market leader in Mobile Software Management (MSM) with more than 1 billion Red Bend-Enabledâ"¢ devices, today announced it has been granted six more patents relating to the company's unique update technology used in its software management products and solutions. These additional patents further enhance Red Bend's leadership position in Mobile Software Management.
While Bill Gates and his friend Nathan Myhrvold lobby against substantial patent reform we are increasingly seeing an industry destroyed and Gates getting another form of tax on every chipset sold. This whole corruption of the system needn't be tolerated. We forewarned about this in 2006.
⬆
"Intellectual property is the next software."