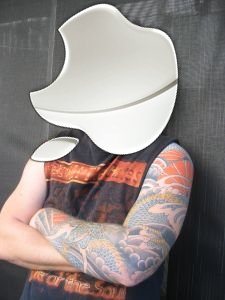 Summary: Setbacks for branding giant Apple and its affiliates, having just failed -- yet again -- to knock the Linux-powered market leader (Android) off course
"Apple"-branded products are not as perfect as Apple fans prefer to believe. As this new settlement shows, Apple too acknowledges this. To quote: "Apple Inc. (NASDAQ: AAPL) has filed a $53 million preliminary class settlement agreement in the U.S. District Court in San Francisco, potentially allowing $200 refunds to iPhone and iPod Touch customers who claim they should be covered under warranties but were not because of liquid indicators in their devices.
"The copyright case against Android is without merit.""A group of four class representatives were upset over Apple's liquid damage policy prior to Dec. 31, 2009, in which the company would deny coverage under the standard warranty and purchased AppleCare Protection Plan for an iPhone whose headphone jack or dock connector was pink or red, indicating water contact, and for an iPod Touch with the same description before June 30, 2010."

Apple has been very desperately trying to stop competing products, not by making better products but by litigation aiming at embargo. Seemingly, based on our interpretation and gradually-gathered evidence [1, 2, 3, 4], Oracle's action against Android ties in with CPTN and the strong bond between Apple's leader and Oracle's leader. The copyright case against Android is without merit. It's like SCO, thus it's aptly named SCOracle sometimes. Just ask the many innovators and entrepreneurs who attest to it. Oracle is even antagonised by the CCIA, which we wrote about many times before. Even lawyers, or Law Professors, are against Oracle here. As Groklaw put it: "Bit by bit, the amicus briefs on behalf of Google in the Oracle v. Google appeal about the uncopyrightability of Java APIs are becoming available. They are all interesting in different ways, but they all agree -- Oracle is wrong on the law and if it prevails, it will be a sad day for innovation. Copyright protection doesn't extend to procedures, processes, systems, or methods of operation, and it shouldn't."


"This is bad news for Apple and Microsoft, fellow CPTN members. They were counting on patent-stacking and rising cost burdens for Android."This is bad news for Apple and Microsoft, fellow CPTN members. They were counting on patent-stacking and rising cost burdens for Android. Joe Mullin, an excellent reporter in this area, shows Apple getting nailed by its own law firm now. Funnily enough, Muillin describes one troll there as "someone who no longer had much of a business beyond lawsuits." Actually, that sounds like Apple, which is losing everything from technical leadership to market dominance to Samsung, including this embargo attempt. To quote the news, "The Dutch Supreme Court has ruled that the Samsung Galaxy Tab 10.1 doesn't infringe on the design of the Apple iPad, according to reports. Although Apple does hold a European design patent, the Court has limited the applicability of the patent based on prior art. The iPad has predecessors, such as a Knight Ridder concept tablet dating back well over a decade before Apple's product was released. The iPad may have a "unique character," the court adds, but the Galaxy Tab is sufficiently different that an informed person can tell."

Here is the news is Dutch. Apple is losing it fast.

It should be noted that in 2011 we asked readers to boycott Apple primarily because the company has become a direct, offensive threat to Linux, nothing less. Over time we realised that Mr. Cook, who had started some of Apple's flirtations with patent threats (against Palm), would do nothing to reverse Steve Jobs' legacy as a patent bully. Don't expect Apple to change any more than Microsoft has 'changed' (from serial abuser to serial racketeer). ⬆