UEFI Sucks, Suggests a Growing Consensus
Dr. Roy Schestowitz

2013-08-11 19:09:44 UTC
Modified: 2013-08-11 19:09:44 UTC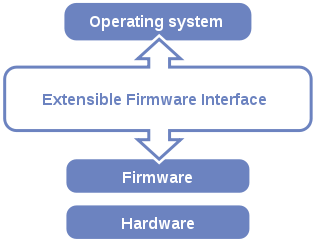 Summary: Resistance to bogus (to most users) novelty which gives corporations rather than users power over computers all around the world
Some prominent operating system developers already complain about what they perceive to be an anticompetitive measure. Intel, which spearheads UEFI advocacy, needs Windows right now, especially because the best-selling devices, which run Linux, are based on non-x86 chipsets. We oughtn't let Intel, a criminal company with a long track record at that, get its way.
Richard WM Jones mentioned
UEFI
/EFI the other day, alluding to problems it was causing him. He wants to
bring back the BIOS
and concludes as follows:
Anyhow, this explains how I've gone from 3 working Fedora ARM systems to 0 in the space of two days. This is also the reason I think EFI is a terrible mistake.
Now that we know of back doors for the
NSA
we know that
with UEFI some motherboards can be bricked remotely
(the US was concerned that the Chinese would do such things). UEFI is also a
patent trap
and a facilitator of
antitrust abuses
that
merit it a boycott
, Why again does an ordinary user need UEFI? Benefits do not outweigh the dangers, so we need to shun UEFI for now.
⬆