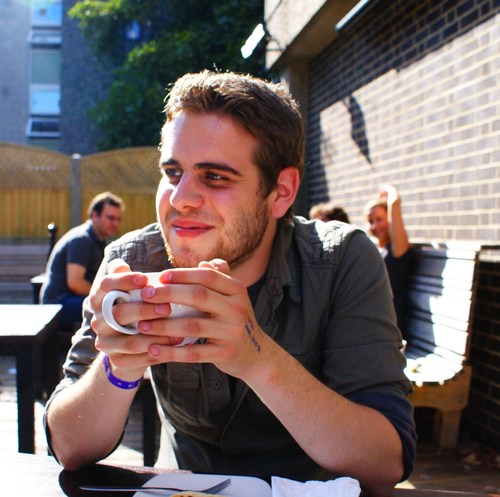 From Twitpic
Summary: CBS, a widely-known example of propaganda channels, misreports or diverts attention away from reporting about crimes of clients and allies
When covering Microsoft Nokia, ZDNet's Microsoft Zack (former Microsoft staff, now doing Microsoft privacy and antitrust spin, not to mention Google/Linux FUD) conveniently ignores Microsoft's own tax evasion (including conviction in India), put aside the world's most massive personal tax evasion by Microsoft's spiritual leader. This is very typical when it comes to reporting about Microsoft by Microsoft moles, 'former' staff, and PR folks masquerading as "journalists" (Microsoft Zack is one of many). It's propaganda, but it's cleverly disguised (required skill from writers).
The other day it turned out that Gates' tax-exempt investments in energy companies
ended up in a bankruptcy
. As one person put it: "Bill Gates' Texas energy company has filed for bankruptcy protection as the depressed power market results in untenable financial losses.
"The company, Optim Energy (EnergyCo LLC), owned by a Gates investment fund, filed Chapter 11 Bankruptcy papers on Wednesday for its three power plants in eastern Texas, citing their inability to counter growing losses in the current market."
So maybe Bill Gates can spend more money on his existing
investments in Exxon
and Shell, two murderous companies that pollute our world and poison poor people so that Gates can increase his wealth (as a large shareholder). As Sosumi put it (in IRC), "so much talk for "renewables" and yet Billy's powerplants runned on coal and natural gas... but wait, there's a catch... if he was indeed running "renewables", he'd have gotten a bailout" (Gates already
benefited from bank bailouts in Ireland
because he was a shareholder).
What we have here is the extension of
Microsoft's financial corruption
. The company was not only bribed by the CIA/NSA (as documents released last year reveal) but it also received tax exemptions worth billions after it had installed a mole (former employee, Mr. Hunter) in the US government. This is serious corruption, but white-collar crime is treated differently from most other crimes. In CBS, white-collar crime is either glorified or overlooked. It's corporate press that's designed to serve Power. Just look who owns CBS.
Speaking of financial corruption,
Xbox has been losing billions of dollars
, but
CNET
(part of
CBS
, just like ZDNet, which is also renowned for directing and broadcasting NSA advertisements)
never mentions that
. XBox One is
so far behind the competition
that it's likely to be losing billions of dollars again.
Sosumi said that "best thing actually happening would be Microsoft amputating their game division... but on the other hand, what about the embarrassment and money lost?"
People have already died because Microsoft Xbox machines went up in flames. DaemonFC reminded us that "Consumer Reports said that Ford got a lower reliability rating this year in part because of "MyTouch" problems. (Microsoft software)" (so much for proprietary "quality").
So, at the end of the day we have corrupt companies being bailed out, bribed, and exempted from tax simply because they have some connections in government. Don't expect ZDNet to report it; its so-called reporters used to work for Microsoft (some still work for Microsoft while also 'reporting' in ZDNet).
⬆