Class warfare codified in law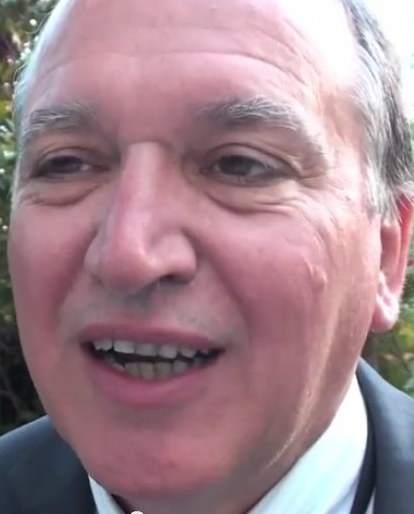 Summary: The Wikileaks "TPP Leak," says Julia Reda, suggests that, based on the patentable subject matter section, signatories must add software patents
THE TPP Intellectual Property Chapter (a secret collusion between wealthy stakeholders) may be yet another reason for EPO staff to stage a protest later this week [1, 2, 3]. An EPO without oversight (it was intentionally destroyed) will no doubt be delighted over TPP passage, for it means potential profit at the expense of the public (and the EPO is no longer a public service anyway).
Helpfully enough, the widely-regarded (especially in the area of copyrights in Europe) Julia Reda looked at the TPP leaks and concluded: "TPP Leak: Patentable subject matter section reads as though signatories must Software Patents" (US policy exported en masse).

This doesn't seem too shocking at all and now that the text is accessible by the public (because of leaks, not willful transparency) critics cannot be accused of "paranoia" or anything like that. The rabbit is out of the hat "and yet #NZ [New Zealand] is claiming that's not the case," Dr. Glyn Moody wrote, alluding to the latest developments pertaining to software patents in New Zealand.

In New Zealand and Europe there are already similar loopholes for granting of software patents. Software patents in Europe are not, however, formally legal. After Brimelow's "as such" loophole one has to jump through hoops to acquire (i.e. be granted) software patent monopolies in the EU, no matter the country or the applicant. What Reda (shown to the right) found out ought to be a wakeup call.

This is not a new issue and it didn't start with Benoît Battistelli. Elizabeth Hardon from SUEPO has worked in the patent office since 1988 and over at Nature, back in 2006 (almost a whole decade ago), she is mentioned as follows: "Quality will be sacrificed for quantity if the system is introduced, says Elizabeth Hardon, chair of the EPO staff union."


"What Hardon had warned about clearly became a reality, namely the sacrifice of quality (science) for quantity (money)."Battistelli has clearly accelerated this trend and if TPP makes it possible for any company to easily patent software in Europe, then the floodgates will open and abusers will enter.

Quoting the Nature article again: "Now the EPO is planning to introduce a new system of assessing their work, which the examiners claim will force them to get through even more files, and push them beyond the point at which they can guarantee consistently good work."

If this sounds familiar, it probably should. What Hardon had warned about clearly became a reality, namely the sacrifice of quality (science) for quantity (money).

The FFII's President wrote the other day that "EUCodeWeek will ask people to write code, while they are pushing for software patents and the unitary patent" (UPC).


"OIN is basically just an aggregation of many software patents and a non-aggression pact, sending out the message that there is nothing inherently problematic with stockpiling of software patents."The UPC, together with the TPP, is definitely loved by giant corporations. IBM lobbied for software patents in both Europe and New Zealand (we covered examples of both in past years) and nowadays it is hoping to popularise software patents even in the FOSS community, using OIN whose latest publicity stunt (a so-called birthday or anniversary) reached this site. To quote the puff piece: "When a group of major corporations within the same industry get together and agree not to target each other legally, it's usually cause for alarm. The government–and consumers, if we're being honest–starts to raise its collective eyebrows over fears of price fixing, monopoly, and more. But in the case of the Open Invention Network, or OIN, the goal of such a group is far more noble."

OIN is not an assurance as such; watch how Oracle sued Google, for example, over Android (Linux-based) to make matters worse. OIN is basically just an aggregation of many software patents and a non-aggression pact, sending out the message that there is nothing inherently problematic with stockpiling of software patents. The corporate media almost never cites of quotes sceptics/critics of OIN, just as it hardly cites critics of TPP, the UPC and the EPO (although when it comes to the EPO the consensus is rapidly changing, especially in European press). ⬆