As the United States Shuts Its Door on Low-Quality Patents the Patent Trolls Move to Asia
Dr. Roy Schestowitz

2017-02-18 23:42:43 UTC
Modified: 2017-02-18 23:42:43 UTC
SIPO, China (Sina), Singapore and the failure to learn the West's tough lessons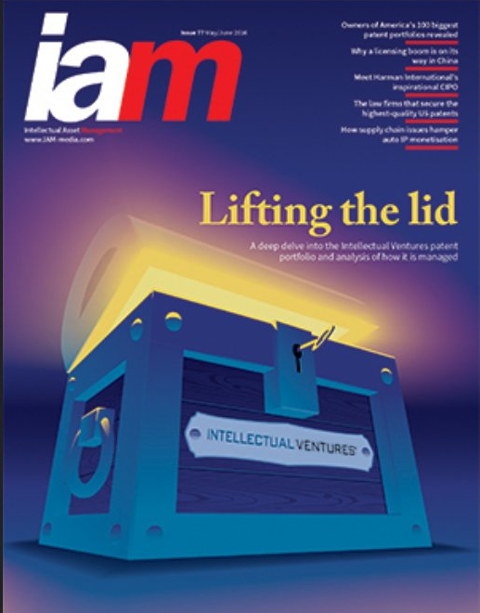 Summary: Disintegration of Intellectual Ventures (further shrinkage after losing software patents at CAFC), China's massive patent bubble, and Singapore's implicit invitation/facilitation of patent trolls (bubble economy)
IAM 'magazine', the unofficial voice of patent trolls, seems happy with the migration (or outsourcing) of troll activity to east Asia. That's why IAM writes so much about Asia these days (as does MIP), except when it grooms the world's biggest troll and Microsoft's vast patent troll, Intellectual Ventures, which now continues its slow death based on IAM's latest blog (filled with promotional language). After patents were 'imported' from Kodak they apparently move back to east Asia:
Intellectual Ventures has sold a portfolio of around 4,000 former Kodak patents to Dominion Harbor in another sign that the IP giant is actively slimming down its vast portfolio.

This is the fourth deal that IV has done with Dominion, including one in November last year which saw around 50 assets change hands. The firm also sold patents to Equitable IP, the monetisation business led by former ICAP Patent Brokerage CEO Dean Becker, as it has upped its rate of disposals. This blog also reported last year on the disposal of assets to a company called China Star Optoelectronics Technology (CSOT) by what appeared to be an IV vehicle. But none of those deals approach the size of the Kodak transaction with Dominion.
This kind of shift or passage of patents to China was frequently seen in previous years when large Chinese companies bought patents
by the thousands
. These were bought from the West, where post-AIA patent values diminished. We gave numerous examples of that and last year, naming -- amongst others -- Singapore, which
reportedly doubles down on patent trolling
(after Creative had made it (in)famous in 2016, by trolling very major companies in Singapore [
1
,
2
]). This is what IAM wrote with highly sanitised language (e.g. trolling described as "IP value creation" by "patent monetisation entities"):
A new Singapore government report recommends "bringing in" or creating patent monetisation entities, as well as other kinds of other intermediary, to boost the country's IP commercialisation capabilities.

Published earlier this week, the report comes from the Committee on the Future Economy (CFE), which was established in January 2016 to review Singapore's longer term economic strategy. Among seven broad strategy recommendations made one to "strengthen enterprise capabilities to innovate and scale up", with IP value creation a central pillar.
East Asian patent systems not only lowered their patent bar (China's in particular) but also fostered a lot of litigation -- a grave mistake which brings rise to trolls. The trend is noteworthy because some of these Chinese lawsuits are nowadays being filed by Chinese companies in the US and the EU. These chickens will come home and abroad to roost.
⬆