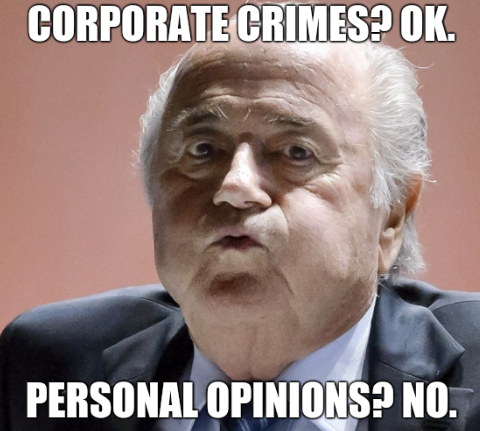 Summary: The Linux kernel's Code of Conduct Committee now includes Intel, so a company of multi-continental antitrust violations and endless criminality nowadays gets to decide who to banish from Linux and various events
Greg K-H sent out the following message a few weeks ago: "Side-note, yes, the website at https://www.kernel.org/code-of-conduct.html is not up to date with the list of the current members of the kernel code of conduct committee, nor does it contain this or the prior report yet. I'll get that working soon..."
Greg is Torvalds' so-called 'right-hand man' (as
the old term goes
), so that kind of matters, irrespective of our opinions about him and his past at Novell (when Novell acted like a
de facto
department of Microsoft).
The Linux CoC Committee is now available for all to see.
Kernel.org has just updated its CoC page (this page was updated yesterday, based on the RSS feed). We could not flag the differences and the Wayback Machine has only
a year-old copy of this same page
(maybe it just hadn't been modified since, until this week).
The Code of Conduct Committee is shown as follows:






The Linux kernel Code of Conduct Committee is currently made up of the following people:




Kristen Accardi <kristen.c.accardi@intel.com>
Mishi Choudhary <mishi@linux.com>
Shuah Khan <skhan@linuxfoundation.org>
Greg Kroah-Hartman <gregkh@linuxfoundation.org>
Committee members can be reached all at once by writing to <conduct@kernel.org>.






Choudhary is OK. I get along pretty well with her. I regret that she recently did a panel discussion of the SFLC with Microsoft on the panel, though it's probably not her choice/fault. But the first person in that list comes from the same employer as a notorious drama maker, who picked on all sorts of kernel hackers, including Greg Kroah-Hartman. These people all have a lot of power; they can oust people from Linux, even based on selective enforcement hinged upon broad rules (maybe something which was tweeted a very long time ago). They're like bosses in a sense. We saw weakly-backed accusations used for targeted witch-hunts before. Its sets precedents and deterrents.
But let's also put things in perspective; the committee now has in it employees of a company that
assaulted a charity which had promoted GNU/Linux in Africa
(for kids' education). The company committed many other actual crimes (we have ample documentation of those). Who are they to police ethics?
Here's
an example of policing
:






Linux Kernel Code of Conduct Committee: September 2018 to July 2019 report




In the period of September 15, 2018 through July 31, 2019, the Committee
received the following reports:
  - Inappropriate language in the kernel source: 1
  - Insulting behavior in email: 3




The result of the investigations:
  - Education and coaching: 4




We would like to thank the Linux kernel community members who have supported
the adoption of the Code of Conduct and who continue to uphold the professional
standards of our community.  If you have questions about this report,
please write to <conduct@kernel.org>.




------------




Side-note, yes, the website at
https://www.kernel.org/code-of-conduct.html is not up to date with the
list of the current members of the kernel code of conduct committee, nor
does it contain this report yet, but that will be resolved next week
when I have a chance to fix it up.  Sometimes web site changes are hard
for kernel programmers :)




To let everyone know, the current members of the Kernel Code of Conduct
Committe [sic] are:
	Mishi Choudhary
	Shuah Khan
	Greg Kroah-Hartman
One other person has been nominated, but due to travel issues has not
formally accepted.  Their name will be added to the above web site when
that happens in a few weeks.




thanks,




greg k-h






Notice that list at the end. Intel is the new addition. Shuah Khan is
Linux Fellow
at the
Linux Foundation
, so Accardi is the first corporate member of the Committee. Does paying the Foundation help get your staff in that Committee? The Foundation has already banished all community participation in its board, so...
The person
per se
is not a problem. We are
not
personifying the issue.
According to the Linux Plumbers Conference
, she's technical ("Kristen is a Linux kernel engineer working on power management for Intel's Open Source Technology"), but we know where salaries come from and that's who the person is loyal to.
The Foundation became just a company or a front for several. This is how they fire people (even those not on the payroll). Earlier today
we mentioned this in relation to Debian
. Ultimately, this lets the world's richest people be in charge of everything, even Free software.
⬆